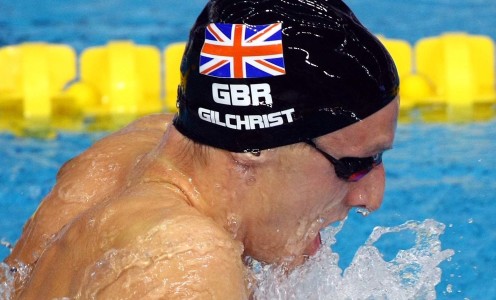 Swimmers based at Team Bath won three gold medals on the opening day of the British Gas ASA National Championships in Sheffield.
Fifteen-year-old Siobhan Marie O'Connor led the way last night (Tuesday) taking gold in the women's 200m individual medley.
The teenager, who trains at the British Gas Intensive Training Centre at the University of Bath, clocked a qualification time for next month's World Championships in Shanghai.
O'Connor, who led throughout the race, touching in 2:14.14, said she was shocked and amazed by her performance. She said: "I haven't rested for this meet so I'm stunned to have swam so fast.
"The aim was to swim well, not to make the World Championships team.
"I'm amazed to make the senior qualifying time. I'm due to swim in the European Juniors next month but will sit down with my coach now to discuss what will be the main focus this year," she added. " I'm just so shocked."
There was also gold for Kris Gilchrist, another Bath ITC swimmer, in the men's 100m breaststroke.
"I'm fairly relieved," he said. "It's the fastest time I've posted in the last two and a half years.
"But I know that it'll be a massive step up in Shanghai for the World Championships. I moved clubs in November and have a long-term plan towards London and I am very much in line with that. I am heading in the right direction. I've got to step it up in Shanghai and then once again in March."
University of Bath graduate Richard Webb took bronze.
And University of Bath Swimming Club member Anastasia Christoforou took gold in the women's 50m breaststroke.
For further information please contact the Team Bath press office at Matchtight Ltd on 01225 383518.
Picture courtesy: Vaughn Ridley/SWPix.com