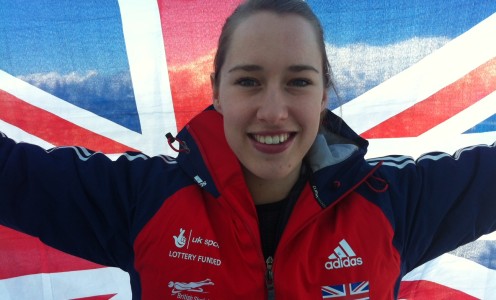 University of Bath-based skeleton athlete Lizzy Yarnold is the new Junior World Champion, taking gold at the Igls track in Austria.
Yarnold won the junior title yesterday (Thursday), a week after winning gold at the World Cup at St Moritz in Switzerland.
The 23-year-old from West Kingsdown in Kent took silver at last year's juniors.  She said: "It was a tough race with a very good field but I am delighted and really, really happy that I won, especially as my parents flew out to watch and support me."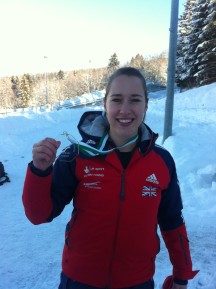 Lizzy was in first place after the first run of two runs, seven-hundredths ahead of Russia's Olga Potylitsina, and despite admitting to a few mistakes on the second run, she extended her lead to finish forty four-hundredths ahead at the end.
"I made a few mistakes on the second run but worked hard at the bottom section of the track to recover and I'm pleased that I managed to extend my lead and win the gold,"  she said "I'd like to thank Mark Wood, my coach, for all his advice and support and also the support staff that have helped me in recent weeks."
Nigel Laughton, British Skeleton Performance Director, said: "It's been a great few weeks for British Skeleton at all levels and I'm very proud of the success we've had and in particular of Lizzy winning. She was second last year in this race and the result today shows good progression and by winning she automatically qualifies for the Senior World Championships in Lake Placid at the end of next month."
For further information please contact the Team Bath press office at Matchtight Ltd on 01225 383518.