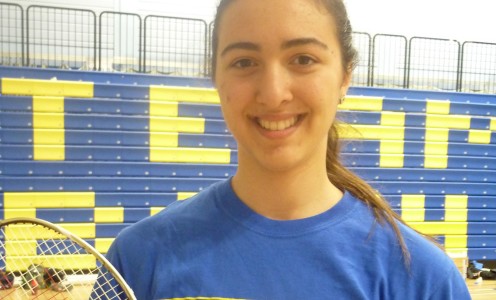 University of Bath student and badminton player Hadia Hosny El Said has taken a big step closer to competing at her second Olympic Games after achieving the London 2012 qualifying standard.
The Egyptian player has been combining training at the University with studying for an MSc in Medical Biosciences at the University's Department of Biology and Biochemistry.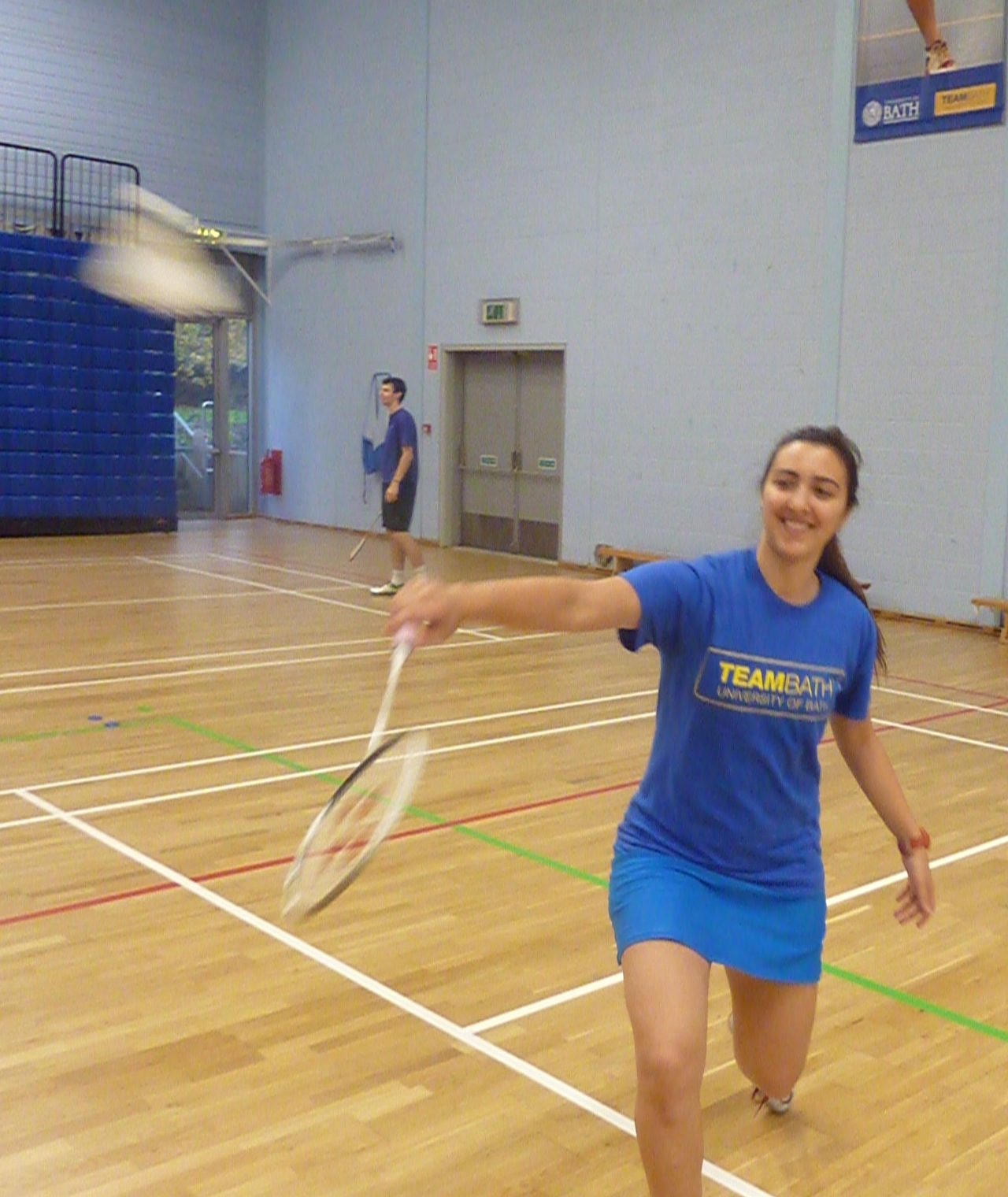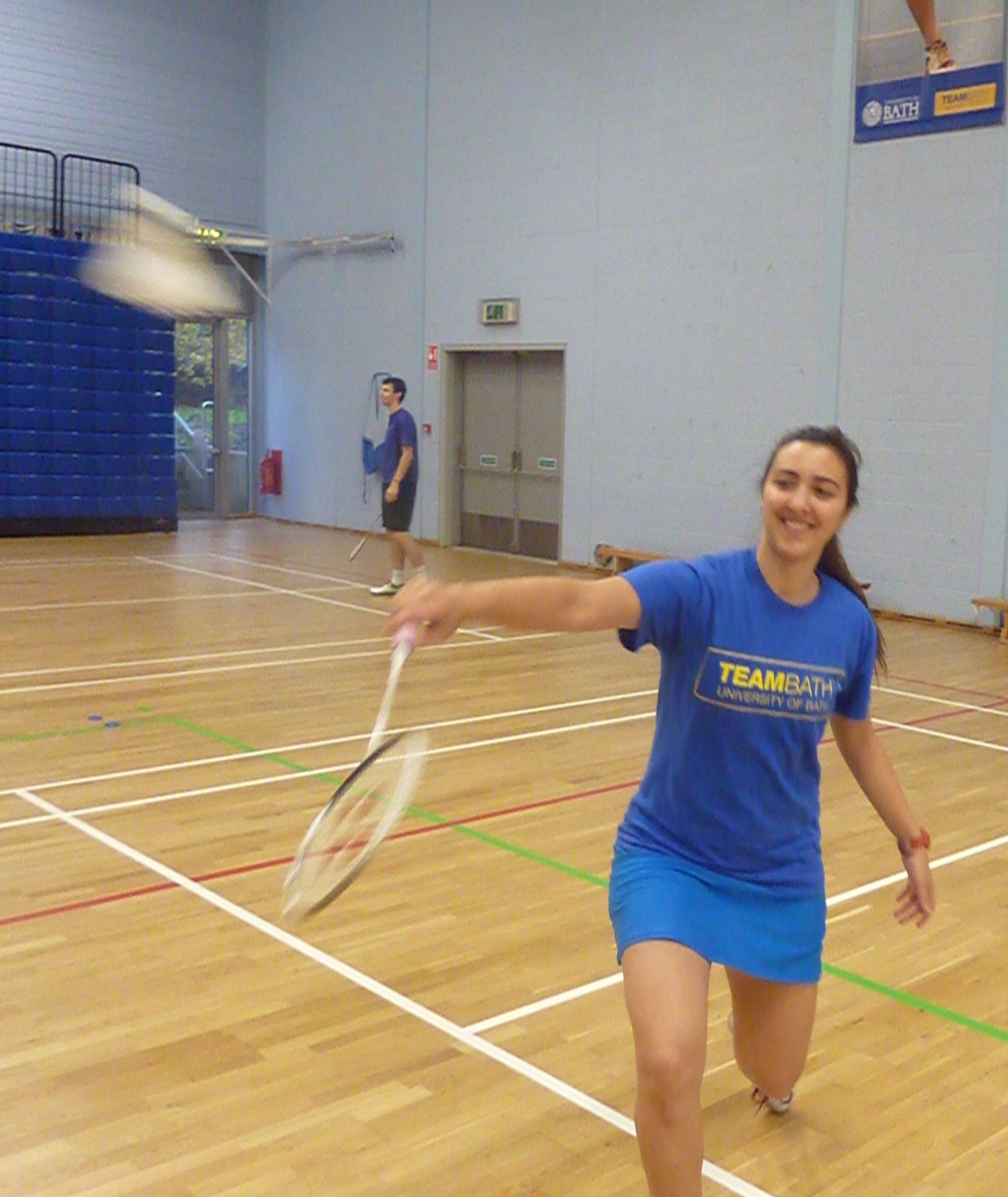 Hadia qualified a spot for London 2012 by finishing as the highest African women's singles player in the world rankings during the Olympic qualifying period. She is now awaiting selection by the Egyptian National Olympic Committee as a member of Egypt's team for the Games.
At the end of the London 2012 qualification period Hadia was ranked 102nd in the world, one place and just 45 points, out of around 14700 accumulated over the last 12 months, ahead of South Africa's Kerry-Lee Harrington.
"I'm very excited," said Hadia, who became the first Egyptian badminton player to play at an Olympic Games in Beijing four years ago, when she was called up from a waiting list just 13 days before the competition.
"I wanted to qualify by right this time and I'm really pleased that I did, but it was very close at the end and I was quite stressed," she said.
"I've definitely improved since I've been training here," added Hadia, who chose to train with Pete Bush at the University of Bath because of the University's strong combination of academic and sporting excellence.
Hadia has competed at 21 tournaments around the world in the last year in search of ranking points – with the top-10 performances counting towards her final ranking.
"I've done a lot of my coursework on planes – I wrote 6000 words when I was in Australia and another 3000 in Peru," she said. "Everyone in my department has been really helpful and supportive."
Hadia has two more exams before working in the labs on a research project as part of her MSc.  She plans to continue to combine her academic work with fine-tuning her training at Bath in the lead-up to 2012.
"I want to perform better in London than I did in Beijing four years ago," she said. "I won one game in Beijing last time, even though I only knew I was going to the Olympic 13 days before."
Pete Bush said: "Hadia has improved steadily throughout her time in Bath and everyone at Team Bath is pleased to see she's qualified for London 2012.
"It's particularly impressive that she's achieved this while studying for an MSc."
Dr Momna Hejmadi, Hadia's Director of Studies, said: "We are delighted and proud to hear of Hadia's sporting success.
"She has been an inspiration to her colleagues and peers, showing an impressive level of dedication and commitment to her sport, while maintaining the high academic standards demanded by an intensive, full-time MSc Medical Biosciences. We wish her the very best for the coming months."
In the last 12 months Hadia has been something of a globetrotter – she has competed in Australia, Botswana, Ethiopia, Germany, Namibia, Peru, Portugal, Russia, Spain, South Africa, Uganda and the USA – amongst others, to try to qualify for London 2012.
She also found time to represent the University of Bath in British Universities and Colleges Sport (BUCS) competitions.
For further information please contact the Team Bath press office at Matchtight Ltd on 01225 383518 or by email at press@matchtight.co.uk
You can also find out more about Team Bath at www.teambath.com , follow us on Facebook at www.facebook.com/teambath or on Twitter at https://twitter.com/#!/teambath
The University of Bath is The Sunday Times University of the Year 2011/12.