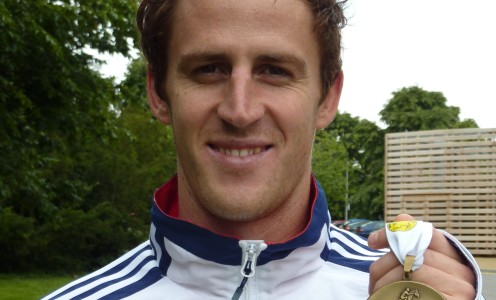 University of Bath based modern pentathletes Nick Woodbridge and Sam Weale finished 10th and 13th respectively at the London 2012 Olympic modern pentathlon.
The GB pair train at the Pentathlon GB high performance centre at the University of Bath and were both competing their second Olympic Games.
They both put themselves into strong positions by producing solid positions throughout the day, with Woodbridge going into the run/shoot in seventh and Weale ninth.
But they both dropped down the leaderboard in the run/shoot. Woodbridge said: "I thought if I could put it all together I would have a good shot at a medal, so I'm disappointed with 10th.
"The crowd were phenomenal, they were unbelievable I feel more disappointed for them than for me at the moment.
Weale, a University of Bath Sports Technology graduate, added:  "I threw it away on my first shoot today. I was a bit gutted with that.   I was confident going into the shoot, but I lost my focus a bit.
"Competing on home soil was a once in a lifetime opportunity and the crowd were fantastic. Hopefully there will be some new pentathlon fans among them."
Great Britain finished fifth in the women's 4x400m relay, but neither University French & Politics graduate nor Eilidh Child, who trains at the University, featured in the quartet.
Tomorrow sees the Mhairi Spence and Samantha Murray contest the women's modern pentathlon, with graduate Lee Merrien going in the men's marathon.