Bath residents turned out in force to pay tribute to the city's London 2012 Olympic and Paralympic heroes as they toured the city in a celebratory open top bus parade this morning (Wednesday).
Twenty athletes took part in the parade – 13 Olympians across seven different sports and seven Paralympians who competed in  four sports at London 2012.
Bath city centre came to a standstill as residents turned out to cheer on the athletes, who train or have trained at the University of Bath or who come from the city.
The parade was organised by Bath and North East Somerset Council in partnership with the University.
Among t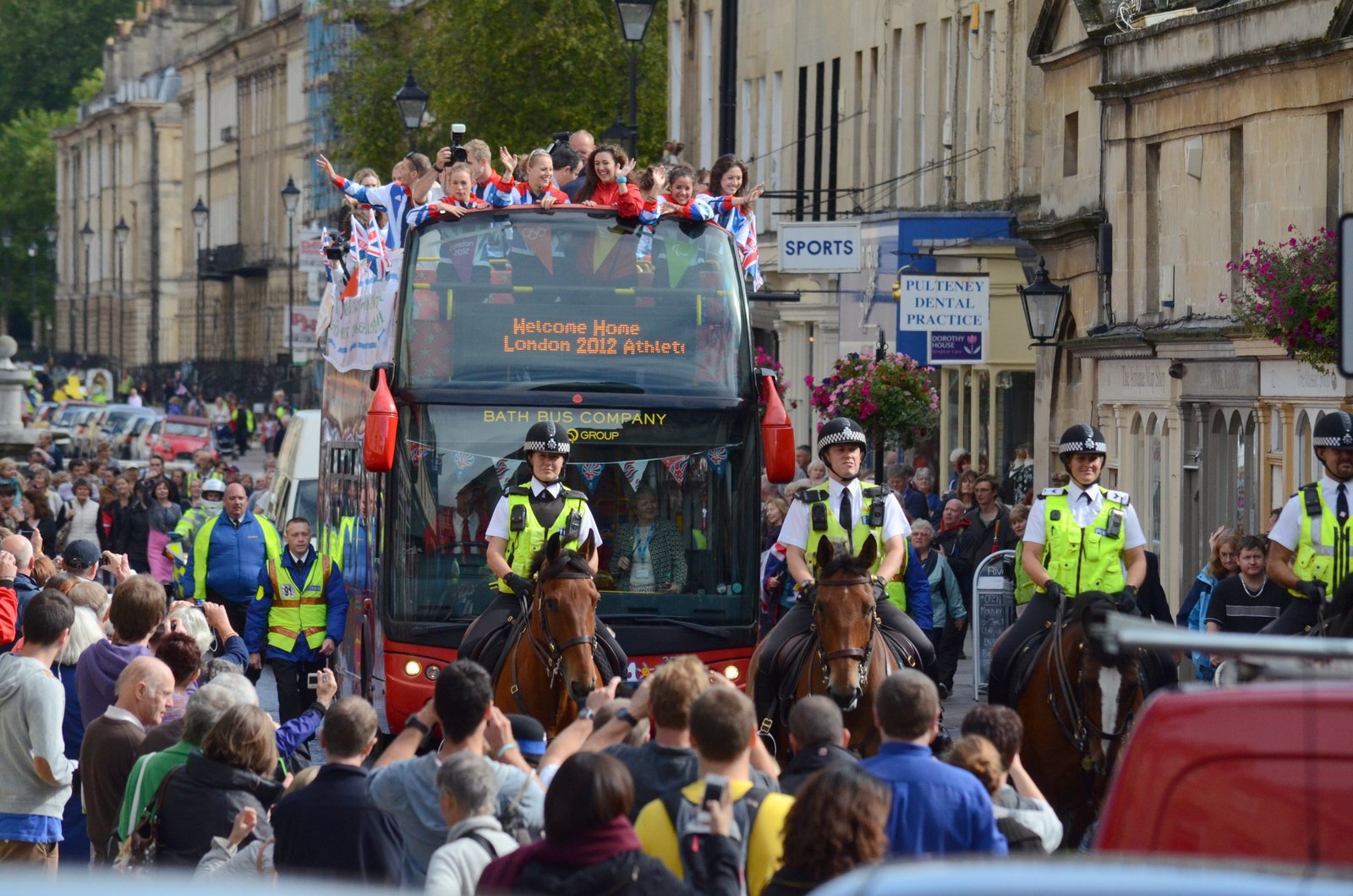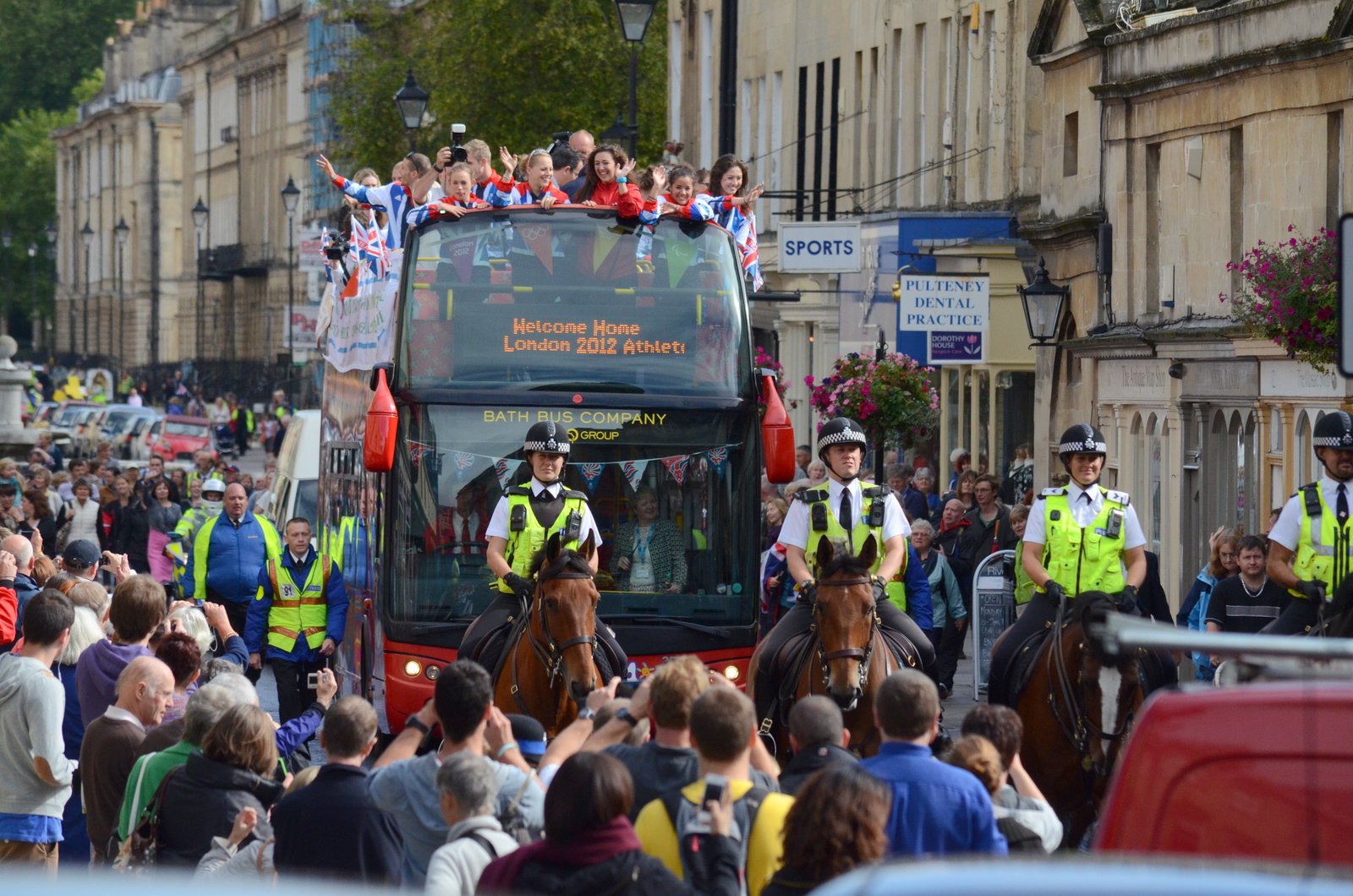 he athletes was University of Bath Sports Performance student Michael Jamieson, who won swimming silver at the London Olympics and Paralympic swimmer Stephanie Millward, who won an impressive haul of five meals in the pool at the Games.
Sprinter Ben Rushgrove, who added bronze in the T36 200m at the London Paralympic Games to the T36 100m silver he won in Beijing, also took part in the parade, along with members of the GB rhythmic gymnastics group, who trained at the University of Bath for a year ahead of the Olympics.
The athletes were welcomed to the University of Bath Sports Training Village by Professor Bernie Morley, the University's Pro-Vice-Chancellor (Learning & Teaching), who presented each athlete with a commemorative pennant.
Professor Morley told th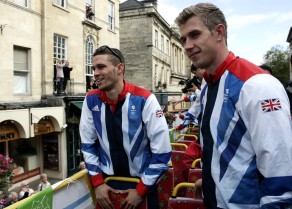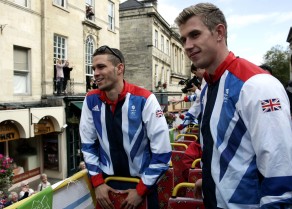 e athletes: "It's been an absolutely amazing summer of sport for this country. The University are delighted and proud to have played a small part in helping you achieve the tremendous successes that have filled our summer.
"Your achievements have lifted the spirits of the nation," he added. "As far as I'm concerned you are all winners. You are an inspiration to us all."
Sports Training Village staff and other well-wishers then waved the athletes off as they departed on an open top bus tour that wound its way through the city's historic streets.
The cheering crowd were particularly numerous as the bus approached Pulteney Bridge and again in the High Street and as the bus passed up Milsom Street.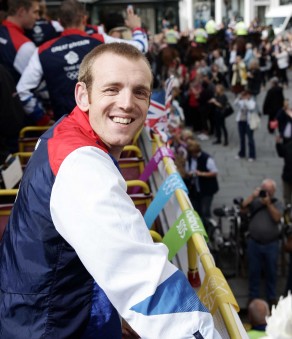 Michael Jamieson, 200m breaststroke silver medallist at the Olympics who trains at British Swimming's Bath Intensive Training Centre, said: "It's great to see so many people who are so enthusiastic about sport come out today, it's fantastic.
"A lot of the UK embraced the Olympic and Paralympic Games, hopefully it will raise participation levels in all sports across the board."
Liz Johnson, who added a bronze medal in the SB6 100m breaststroke at the Paralympics to the silver she won in Athens and her gold in Beijing, said: "It was a pretty impressive turnout. It's great that so many athletes from one place can make the Games and turn out today.
"The whole 2012 experience for me has been so special and I'm so grateful to come home with a medal."
Egyptian badminton player Hadia Hosny El Said and Ghana's first Olympic judo player, Emmanuel Nartey, also enjoyed the celebration.
Hadia, who is studying for an MSc in Medical Biosciences at the University, said: "I didn't expect this, it was a real surprise and an unbelievable experience for me. I've got to see some parades before, but I've been in one."
Lynne Hutchison, a member of the GB rhythmic gymnastics group that became the first group to represent Britain in the sport at an Olympic Games, said: "The crowds are really supportive and I'm so happy to be here. The Games were the best week of my life. We had so much support and it was amazing."
Mhairi Spence, reigning modern pent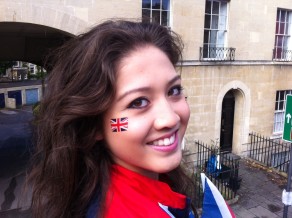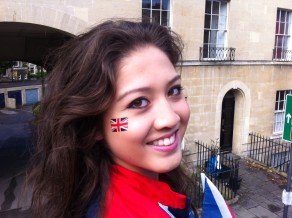 athlon world champion and a University of Bath Coach Education and Sports Development graduate, also enjoyed the occasion. She said: "It was great to see so many people coming out to show their support for us."
When the bus arrived at the splendid setting of the Assembly Rooms, the athletes alighted and spent time chatting to the crowds, posing for photos and signing autographs.
They them attended a Civic Reception in the Assembly Rooms hosted by Councillor Rob Appleyard, Chairman of Bath and North East Somerset Council. He told the athletes: "The crowds were absolutely phenomenal and really wanted to enjoy and recognise your successes. Congratulations, we are immensely proud of you. You've put the great back into Great Britain and we applaud you."
Afterwards the bus returned to the University, stopping en route at Widcombe Infants School and Widcombe Junior School, where the athletes took the opportunity to inspire future generations.
Ben Rushgrove, a University of Bath Sports Performance graduate and a bronze medallist at the London 2012 Paralympic Games, said: "2012 has been incredible. The Games have finished, but this is just the start of inspiring people.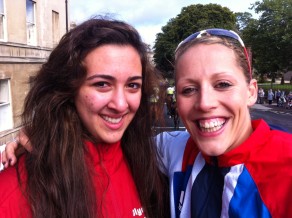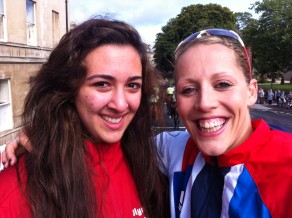 "I'd like to thank everyone in Bath who has supported me. Behind every athlete is a great support team, and without them we wouldn't be where we are today."
Stephen Baddeley, Director of Sport at the University of Bath, said: "Today was a fantastic day. I'd like to thank Bath and North East Somerset Council for organising today's event and also the many thousands of people who turned out to cheer on the athletes.
"I'd also like to congratulate the athletes on participating at the Games. We are proud to be associated with your outstanding achievements."
Athletes taking part in the parade were (GB unless stated)
Olympics Games
Athletics: Jack Green & Danny Talbot
Badminton: Hadia Hosny El Said (Egypt)
Fencing: Natalia Sheppard & Sophie Williams
Judo: Emmanuel Nartey (Ghana)
Modern pentathlon: Mhairi Spence
Rhythmic gymnastics: Georgina Cassar, Jade Faulkner, Frankie Fox & Lynne Hutchison
Swimming – Michael Jamieson & Stacey Tadd
Paralympic Games
Athletics: Sophie Kamlish & Ben Rushgrove
Football: 5-a-side: Darren Harris
Football: 7-a-side: Martin Sinclair
Swimming: Chloe Davies, Liz Johnson & Stephanie Millward
You can find out more about Team Bath on our website teambath.com
You can also follow Team Bath on Twitter at twitter.com/teambath or facebook.com/teambath
For further information please contact the Team Bath press office at Matchtight Ltd on 01225 383518.