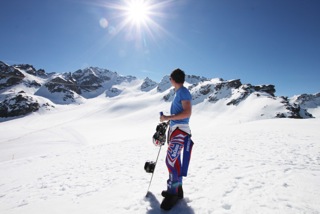 University of Bath graduate Jamie Barrow is celebrating a British snowboard record after clocking a speed of 94.2 mph at Verbier in Switzerland.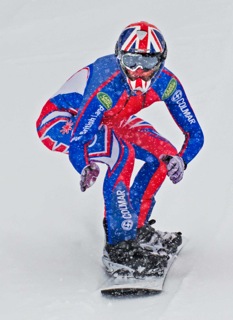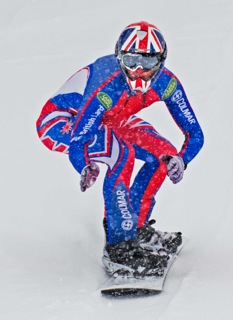 The Sports Performance graduate Barrow recorded 88.7 mph on his first run and followed that with the record of 94.2 mph on his second.
The conditions on the 880m long Mont Fort speed track were ideal for the speed run, with a temperature of 12°C, next to no wind and perfect visibility.
Barrow said: "When you get to the top of the track, the slope looks almost vertical. You're looking straight down it and it's very daunting.
"You just have to grit your teeth, point the board down straight and hope you make it to the bottom," he added, "You have to be crazy to do this sort of thing, but I love it and I can't even describe the adrenaline rush you get. My next goal is to beat the 100mph barrier."
Barrow, who was joint winner of the University of Bath's 2010 Santander Outstanding Sportsman Fresher of the Year award also received a TASS (Talented Athlete Scholarship Scheme) scholarship.
Photos: Jon Williams (jon-w.com) and Joe Dagnall.