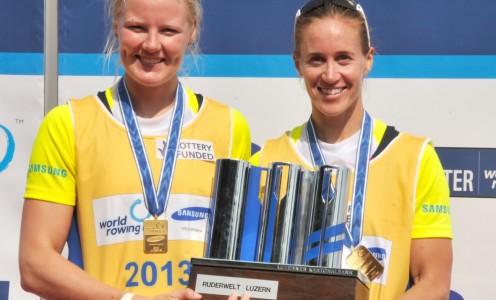 Olympic rowing gold medallist Helen Glover and her partner Polly Swann completed a hat-trick of 2013 World Cup gold titles when they won in Switzerland on Sunday (14 July).
The British duo struck gold in the women's pair in Lucerne in the face of strong opposition from New Zealand and the USA.
Their victory in Lucerne followed on from earlier successes this year in Sydney and Eton Dorney.
Glover, the Olympic champion with Heather Stanning said:  "When I looked at 2013 I thought I wouldn't win a gold. Every race we have entered we have gone with a 'must learn' rather than 'must win' attitude."
Glover and Stanning learned to row at the GB Rowing Team's Start programme at the University of Bath and won Britain's first gold medal of the London 2012 Olympics.