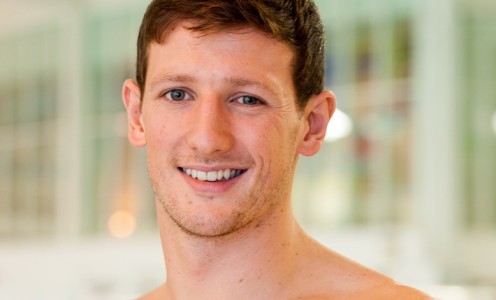 University of Bath based swimmers Michael Jamieson and Sophie Allen both landed a pair of medals each at the weekend's FINA World Cup in Moscow.
Jamieson, the London 2012 Olympic 200m breaststroke silver medallist and University of Bath Sports Performance graduate, took 200m breaststroke silver in Moscow and followed that up with another silver in the 100m breaststroke.
Allen, who like Jamieson trains at British Swimming's Bath Intensive Training Centre (ITC), kicked off her campaign with a silver medal in the 200m individual medley.
She went on to record a personal best 2:07.92 in the 200m butterfly to claim a second silver in Moscow.
The pair return to action at the Dubai leg of the World Cup Series on Thursday (17 October) and Friday (18 October).
You can find out more about Team Bath on our website teambath.com
You can also follow Team Bath on Twitter at twitter.com/teambath or facebook.com/teambath
For further information please contact the Team Bath press office at Matchtight Ltd on 01225 383518.