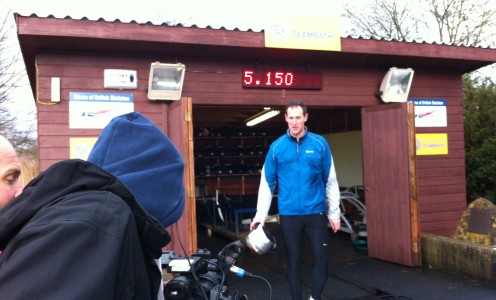 Wine expert Peter Richards swapped wine tips for the unfamiliar world of the skeleton and bobsleigh push-start track at the University of Bath to help give this weekend's Saturday Kitchen an Olympic Winter Games theme.
Peter, Master of Wine on the BBC One hit show Saturday Kitchen, had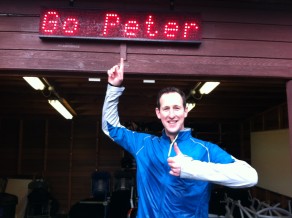 several runs on the skeleton sled under the guidance of Team Bath track controller Nathan Bryer.
And you can see the results on this Saturday's (8 February) Saturday Kitchen on BBC One at 10am. The show goes out the day after the Opening Ceremony to the Sochi 2014 Olympic Winter Games.
The push-start track is a unique training facility designed to help some of Britain's top winter sport athletes train to compete at the peak of their performance.
The 140m track is used by many of Britain's skeleton and bobsleigh athletes to improve their starts. Both British Skeleton and British Bobsleigh have their headquarters at the University of Bath.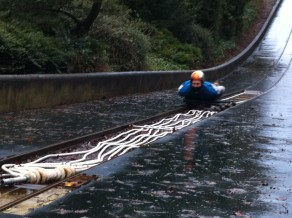 Meanwhile, a 'Team Telegraph' crew from the Sunday Telegraph also tried out the track recently.
The track was also used by celebrities preparing for Channel 4's The Jump.
Team Bath is planning some taster sessions to enable members of the public to have a go on the track. To express an interest please contact Clare Pell.