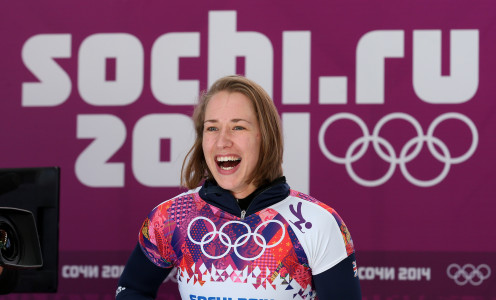 "It's as good as it gets!" That was Bath-based skeleton slider Lizzy Yarnold's verdict at the halfway mark of the Olympic Winter Games competition in Sochi.
Yarnold, who trains with British Skeleton at the University of Bath, leads the field after two of the four runs in Sochi. The competition concludes tomorrow (Friday).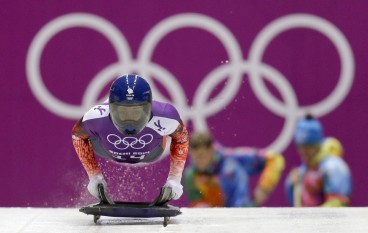 Team-mate Shelley Rudman, a University of Bath graduate, is currently 11th.
Yarnold said: "I was relaxed as soon as I got to the track. As soon as I stepped on to the start line my coach really settled me and once I started everything felt so natural and I loved it.
"I don't feel the pressure, I've not been thinking about other people's expectations because I've got such high expectations of myself anyway.
"I've been trying lots of different things in training and I've brought that through into competition," she added.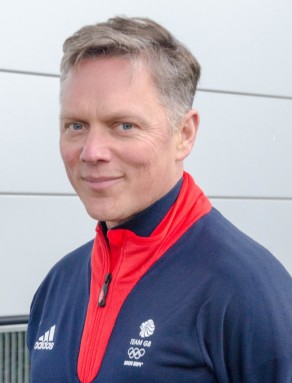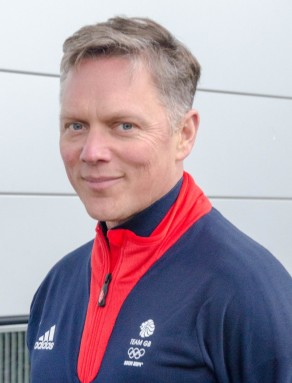 "The first and second run are the fastest I've ever gone. It's as good as it gets really. The race is only halfway through though. I need to focus and get back to the drawing board with my coach, we'll talk again about lines and I'll try to even improve it again for tomorrow."
Nigel Laughton (right), Team GB skeleton team leader, praised Yarnold's performance and described her as an 'ultimate professional'.
He said: "Lizzy has done brilliantly well, that's two very solid runs and it's a nice place to be. In this sport it's a good lead but it's not insurmountable and she needs to be on the mark tomorrow. She's an ultimate professional and she will come out with everything to prove."
Rudman added: "I didn't get curve 14 on the first run and it's an uphill section so that bled my time. I pushed a lot faster for the second run and made up a bit of time, so I can only be pleased with that. It's not a bad day."
British Skeleton has its headquarters at the University of Bath.
For further details about the opening day of skeleton action at Sochi 2014 please go to http://www.teambath.com/2014/02/13/lizzy-produces-stunning-start-to-sochi-skeleton/
For further information about the University of Bath please go to www.bath.ac.uk
For more information about Team Bath please contact the Team Bath press office at Matchtight Ltd at press@matchtight.co.uk or on 01225 383518.
Photos: Press Association