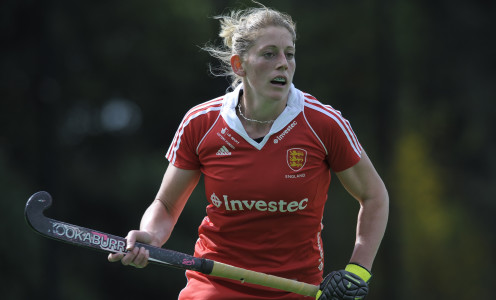 University of Bath graduate Zoe Shipperley said she is excited to feature in England's hockey squad for her first World Cup.
Shipperley graduated with a degree in Sports Performance in 2013. During her time in Bath she regularly featured for the successful women's firsts in British Universities and Colleges Sport (BUCCS) campaign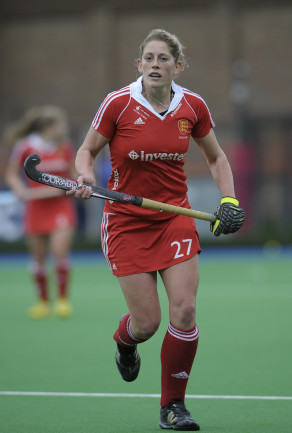 s, captaining them in her final year, and she also played for Team Bath Buccaneers.
Now with Buckingham, she said she was 'massively surprised' to receive her first senior international call-up in February.
Earlier this month England Women's Head Coach Jason Lee named her in his 18 for the Rabobank Hockey World Cup, which takes place in The Hague, the Netherlands from 31 May to 15 June.
"I was massively surprised when I was first selected," she said. "I'm really excited about the World Cup and I can't wait. The Dutch go for anything to do with hockey, and the atmosphere will be unbelievable. It should be amazing."
Shipperley she said she loved her time in Bath. "I had the best time in Bath, it was brilliant. Jody (Paul) was a fantastic coach. It always helps when you have a great coach," she said.
And Jody Paul, the University of Bath's head coach, was delighted to see Shipperley earn a World Cup call-up.
"Zoe was an absolute pleasure to work," he said. "She is a player with undoubted talent  and it was only a matter of time before she fulfilled her potential. She has boundless energy and enthusiasm which rubbed off on all around her."
If Shipperley impresses in the Netherlands she could also earn a place in the England team for the Glasgow 2014 Commonwealth Games, although the squad will be smaller at 16 players rather than the 18 at the World Cup.
England coach Jason Lee said: "Zoe is a strong and powerful player and looks very comfortable in our defensive line.  She is an intelligent player and reads the game well."
England play in Pool B at the World Cup along with Argentina, China, Germany, South Africa and the USA.
For further information about sport at the University of Bath please contact the Team Bath press office at Matchtight Ltd on 01225 383518.