There were some local successes at the start of the annual Team Bath Tennis Festival, which is being held at the University of Bath this week.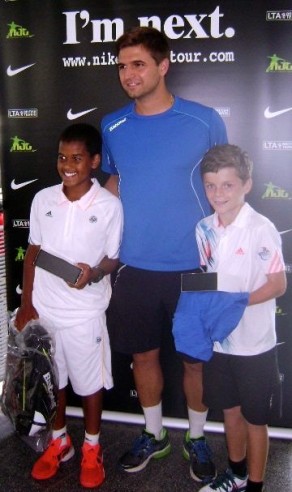 More than 600 competitors from around the country are taking part in the festival, which is now in its 17th year.
It kicked off with mini tennis at the weekend, where Avon player Evan Baker beat Sam Austin from Gloucestershire in a close final.
Daniel Prickett from Hampshire and Ranah Akna Stoiber from Middlesex won the boys' and girls' orange ball under-9 singles competition.
The under-8 and under-9 events were run by Matt Smith, Head of Club Coaching at Team Bath.
Local lad James Vincent from Avon went down to Warwickshire's Harry Lazell in the boys' green ball singles final, with Leah Gonzales-Edwards beating Oriana Parkins-Godwin in the girls' final. Both players are from Surrey.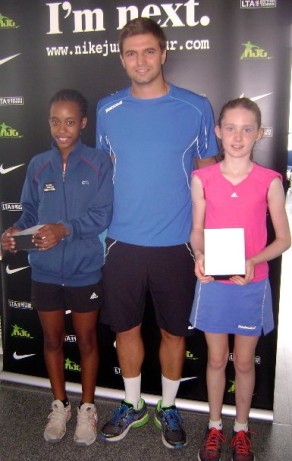 Organiser and referee Chris Matthews said: "We are welcoming many of GB's top national junior players to Bath this week. I'm sure they will play high level tennis and compete hard for the trophies.
"I'd like to thank the LTA, sponsors Nike and Babolat, all the support staff at the University of Bath and my refereeing team for making this big event possible."
The tournament runs until Saturday 26th July, with u12, 14, 16 and 18 singles and doubles events.
There is Team Bath interest in several events, with Team Bath MCTA Academy players Florence Abbott, Chloe Moxham, Chris Pearce, James Mitchell, Ross Gilbert, Oliver Nunn, Millie Bissett, Megan Webb and Lewis Hunnisett in action.
The tournament takes place on the University's 16 indoor and outdoor hard courts and is free to watch.
For further information please contact the Team Bath press office at Matchtight Ltd on 01225 383518.
Photos: Barry Scollo, Director of Tennis at the MCTA Tennis Academy, presented the trophies to the under-10s winners.