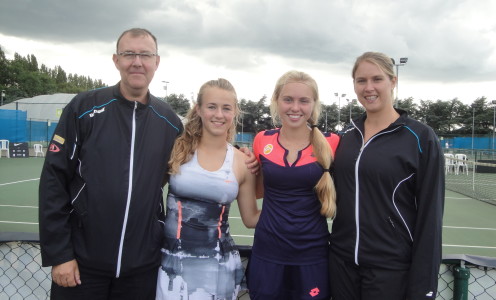 Team Bath MCTA Tennis Academy player Eden Richardson is the new national under-16 champion after winning the title in Nottingham today (Friday).
Richardson beat Emily Appleton 6-0 6-3 in the final of the Nike Under-16s Junior National Tennis Championships to claim her first national title.
And the 15-year-old Ralph Allen School pupil came close to completing an impressive double – she reached the final of the under-18s too but went down 6-1 6-2 to top seed Jasmin Amber Asqhar yesterday.
Richardson is originally from Cheshire and joined the Team Bath MCTA Academy a year ago. She is coached by Jim Edgar.
She has had an impressive summer, which included winning two ITF junior singles titles – the Justine Henin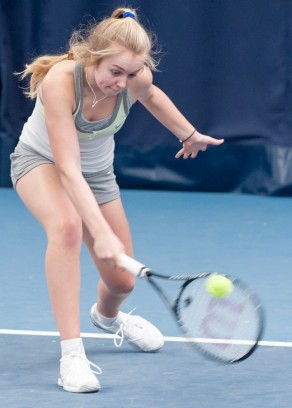 Junior Cup in Belgium and the Sports City Junior Championships in the UAE. She also played for Great Britain in the Summer Cup Finals in Hungary.
Her victory today means University of Bath-based players have won six national age group singles titles in the last five years.
Meanwhile fellow Team Bath MCTA Academy player and Ralph Allen School student Florence Abbott won the under-16 consolation competition at the nationals, beating Claudette Gilhespie 6-3 6-0 in the final. Maria Budin and her partner Eliz Maloney won the under-14 girls' doubles with a walkover in the final.
The under-18 girls' doubles final was won by Emma Hurst, who is about to come to the University of Bath to study, and Joely Lomas, a former Team Bath Academy player.
And Chris Morrow, who does some of his training at the Team Bath MCTA Academy, won the boys' under-18 doubles title partnering Ryan Peniston.
For further information about sport at the University of Bath please contact the Team Bath press office at Matchtight Ltd on 01225 383518.