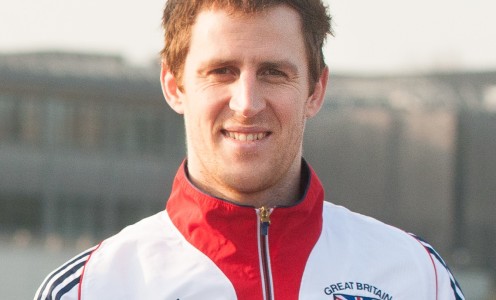 Double Olympian Nick Woodbridge will make his first World Cup appearance for two years after being named in the Pentathlon GB squad for this season's third World Cup in Rome from April 8-13.
Reigning World Champion Samantha Murray – who struck gold at the opening World Cup in Sarasota, US – also returns to a women's team which features Kate French and Frejya Prentice, who have both won bronze medals this season.
Woodbridge – who competed at the Beijing 2008 and London 2012 Olympic Games – has struggled with hip problems during the past couple of years and last appeared at a World Cup in Chendgu, China in April 2013.
However, he is working his way back to full fitness and made his first competitive appearance of 2015 at the Budapest Cup in Hungary earlier this month.
Woodbridge is joined in the Pentathlon GB men's team for Rome by Tom Toolis, Joe Choong and Joe Evans, who is making his third World Cup appearance of the season.
That record is matched in the women's team by Prentice, who finished a fine third at the Cairo World Cup earlier this month.
Making their second World Cup appearances will be Murray and French, both of whom were on the podium in Sarasota, and Joanna Muir, who was victorious at the Swiss Women's International last week.
Pentathlon GB Performance Director Jan Bartu believes his team will face their strongest competition of the year so far in Rome.
"I expect that this World Cup will be the best attended of the season up to this point," he said. "There will be plenty of teams from Asia taking part, which wasn't the case in Cairo.
"I would not like to predict anything in terms of performance but I would like to see all of our team feature in the final stages.
"Nick Woodbridge is returning to the World Cup stage and it will be good to see what he is capable of doing at this stage of his comeback.
"Samantha, Kate and Freyja have all done really well this season and there will be expectation on their side but every single competition is different."
The Rome World Cup is the latest major competition in a big year for Pentathlon GB, which includes the start of the Rio 2016 Olympic Games qualification period.
A key event on the road to Rio will be the Modern Pentathlon European Championships, taking place at the University of Bath – Pentathlon GB's training base – from August 18-23.
Tickets are now on sale for the event – visit www.pentathlongb.org/euros2015 for more information.
And don't forget, if you are a Team Bath member, you qualify for a discounted ticket offer – click here for the full details.