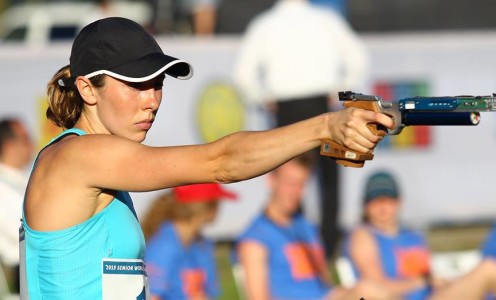 Samantha Murray fought right to the very end in scorching 38 degree to finish a fine fifth in the Modern Pentathlon World Championships women's final in Berlin, Germany.
The University of Bath graduate went into the event as defending champion and made a fantastic start to the day, setting the joint quickest time in the swim.
However, the fencing was all too reminiscent of Friday's frustrations for Pentathlon GB's men in their final as Murray won just 12 of her 35 bouts, dropping her to 18th in the rankings.
Her riding talent shone through as she secured a clear round on a tricky course, picking up just two time faults to go into the combined event 11th overall.
And her determination to finish as highly as possible saw Murray produce some precise shooting and powerful running to score the third-fasted combined time and secure a top-five finish.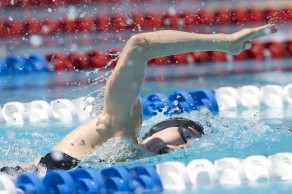 Pentathon GB Performance Director Jan Bartu said: "The second half of the day was just perfect, she rode perfectly and she had an exceptionally good combined event even by her standards.
"But her fencing was way below par and she couldn't really break into the competition – you have to be up there in the fencing to be in with a chance of a medal.
"For Sam, this will have been extremely good for her confidence ahead of the European Championships in Bath later this summer. She came fifth after a very poor fence, so you can see that if she is in good form in August she will be up there contending for a medal."
A tough men's final on Friday saw Jamie Cooke, Olympian Nick Woodbridge and University of Bath Mathematics student Joe Choong finish 22nd, 27th and 28th respectively.
The next major event on the modern pentathlon calendar is the European Championships, being staged at the Sports Training Village from August 18-23.
Tickets are now on sale for the continental competition, which is a qualification event for the Rio 2016 Olympic Games.
Visit http://www.pentathlongb.org/euros2015/ for more information.