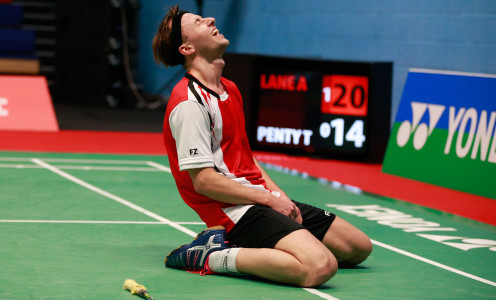 This weekend will see around 100 student athletes from the University of Bath head north to Sheffield to compete in the 2015-16 BUCS Nationals, writes Jamie Betts.
Now in its fourth year, the three-day competition will see more than 6,000 students from universities and colleges across Britain compete for honours in ten different sports.
This year's sports are athletics, badminton, boxing, climbing, fencing, judo, karate, rifle shooting, swimming and trampolining, with the University of Bath having representatives in all of them.
As well as medals, precious BUCS Points will be available for the overall national league table. The University is currently seventh but would propel up the rankings with strong performances this weekend.
Badminton may well be a sport to watch at the Nationals, with both the men's and women's teams having won their regional leagues this year to help secure the most BUCS Points for the University so far – 238.
Sport Performance student Alex Lane (pictured), who is supported by a Trendell Sports Scholarship, has been tipped by BUCS as one of the ten athletes to watch at the Nationals after reaching the senior men's final at the English Championships earlier this month.
Good luck to all of the University of Bath student-athletes competing at the weekend.