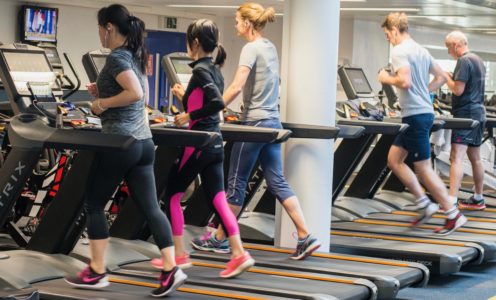 The University has agreed to invest up to £3.5 million in developing the Sports Training Village by adding a new gym.  
This is set to be a significant boost to all our customers whether Olympic, World-level and student-athletes in training for national and global competitions or our student and community members who are passionate about their health and fitness.
The existing gym, which has been recently refurbished, will remain open. The new provision will more than double the current capacity of 105 exercise stations as well as offering dedicated group exercise space, zones for functional training and state of the art equipment.
"This is fantastic news for students, staff, public and elite athletes alike and particularly for those who are on our gym waiting list", said University of Bath Director of Sport Stephen Baddeley. "Our gym is hugely popular and whilst our sports offer is already a national leader, we are constantly seeking to improve it".
The new facilities are estimated to be open early in 2018. Whilst the project is in the build phase there will be no impact on existing gym customers as the new facility will be built adjacent to the Sports Training Village Sports Hall with internal walkways joining the two gym areas.
Will Galloway, Students' Union Sport Officer, added: "I am very excited at the announcement of the plans to extend the gym facility in the STV and can't wait to get started working with the Department of Sports Development and Recreation to ensure that students feel the full benefit. The gym expansion is one of the Students Union Top Ten and to see progress so early in the year bodes very well for our work with the University moving forward."