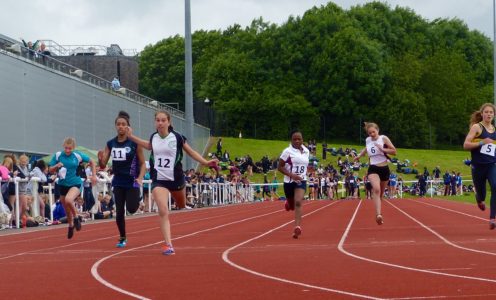 More than 1,000 pupils from across the country flocked to the University of Bath Sports Training Village on Monday to compete in the annual Girls' Day School Trust athletics tournament.
The action-packed event, hosted by The Royal High School Bath, featured girls from Year 5 through to Year 10 and above contesting hurdles, sprints, relays and middle-distance events on the outdoor athletics track.
Events on the in-field included high jump, long jump, javelin, shot, discus and rounder ball throw.
Nineteen schools took part with the hosts being joined by athletes representing Croydon, Newcastle, Birkenhead, Oxford, Portsmouth, Putney, Sheffield, Bromley, Sutton, Sydenham, Wimbledon, Notting Hill & Ealing, Northampton, Streatham & Clapham, Ipswich, South Hampstead, Northwood College and Blackheath.
It is part of a big summer of school sport at the University of Bath, which once again will include the annual Summer School Games – organised by Wesport – on Wednesday, July 5.