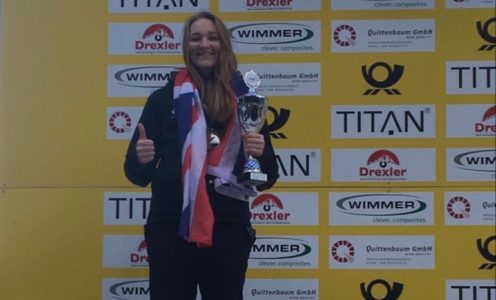 MJ Church Ambassador Ashleigh Pittaway continued her medal-laden start to 2019 when she won bronze at the Junior World Skeleton Championships in Konigssee.
The former Youth Olympic champion, who trains with British Skeleton at the University of Bath, performed superbly to finish third overall in the U23 competition – a big step forward from 11th in 2017 and ninth last year.
The 18-year-old had previously won gold and silver on the Intercontinental Cup circuit in Lake Placid at the end of January and has now won six medals in total this season. Read more about her achievements by clicking here.
British Skeleton athletes train on the unique outdoor push-start track at the University of Bath and in the Team Bath Gym. Click here for more information.