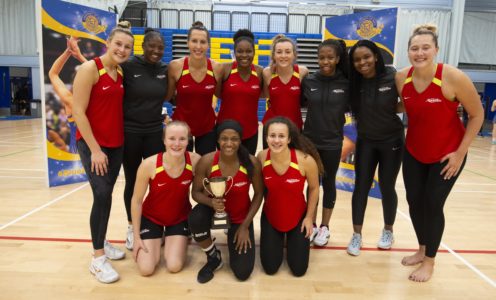 Team Bath Netball were edged out 33-27 after a final flourish from Saracens Mavericks in the showpiece finale of The BiG Showdown at the University of Bath, denying the home team a fifth straight crown in their annual pre-season tournament.
This year the tournament took a different twist, taking place over two days with four of Team Bath's Vitality Superleague rivals – Severn Stars, Surrey Storm, Strathclyde Sirens and Mavericks – joining them, as well as the Knights men's team.
It was Knights who proved the ace debutants in the pack, only denied their own place in the final when Mavericks won their final round-robin game. Meanwhile they drew admiration from Sunday's 400-strong crowd with their athleticism.
Mavericks were presented with the inaugural Lyn Gunson Trophy at the end of two days and 15 matches of netball.  The trophy was named to honour the player-development guru who was instrumental in forging a successful netball culture for both Team Bath and England.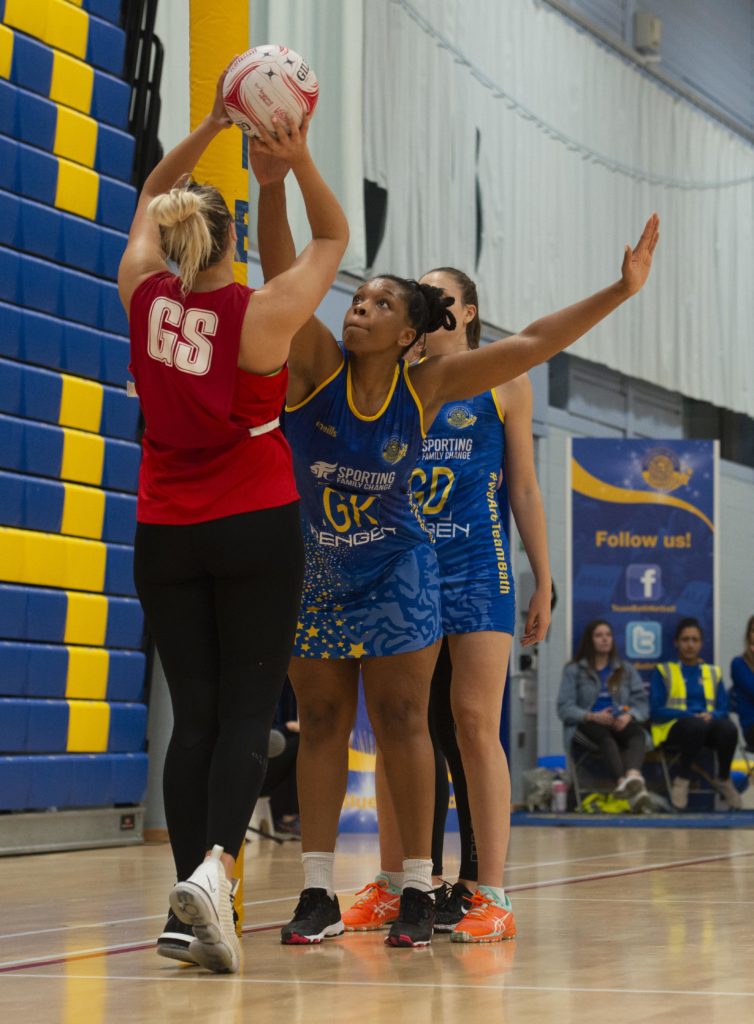 To compete in the Showdown for that trophy meant a lot to Team Bath Superleague head coach Anna Stembridge and her opposite number Kat Ratnapala on the Mavericks side.
"It was an exciting final, it's always hotly contested between us and Mavericks, there's a lot of history between the two sides," Stembridge said.
"The fact we were paying for the Lyn Gunson Trophy, for both coaching teams, there was a lot of pride and a lot of history. We've all been coached and we've all been mentored by Lyn, so that was a little extra edge.
"I'm really happy in terms of the way the girls put out their performance. We wanted to make changes, gather more information, expose different combinations, expose different people, and it was pleasing to see.
"Certainly it was the same for them and that's what this tournament is all about, trying to make sure you're taking as much learning from those opportunities as possible."
Stembridge is eager for a similar event to take place next year.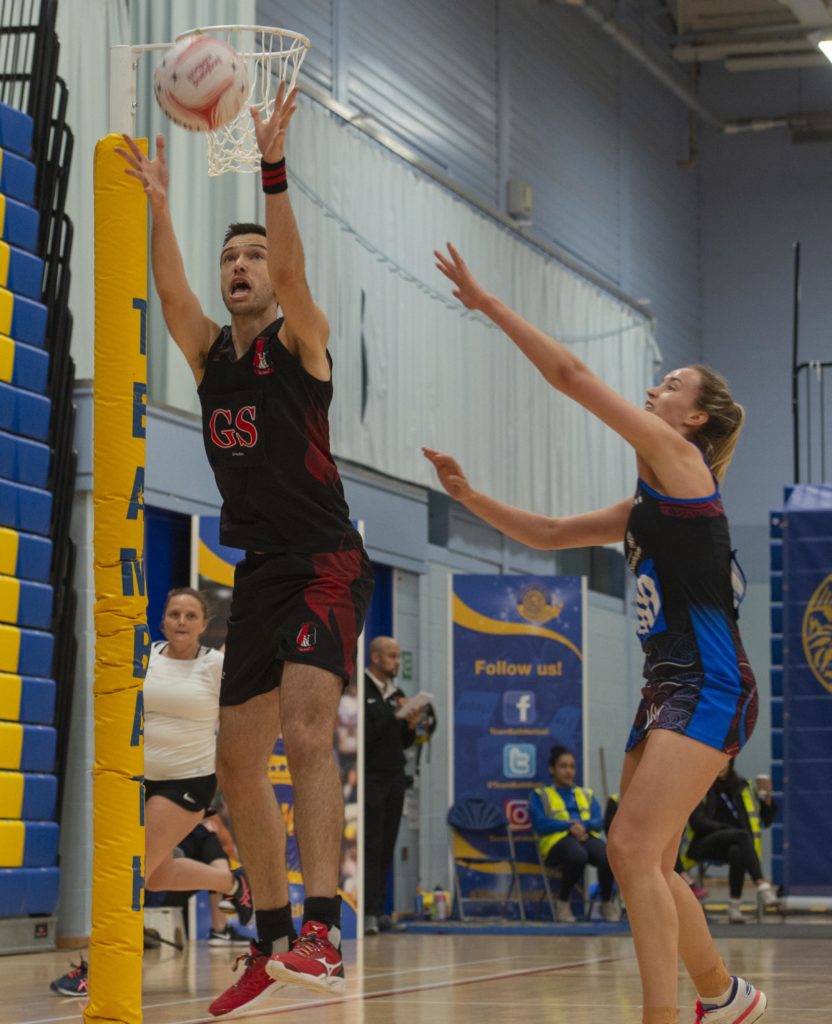 She added: "It was a brilliant occasion and I think it's the first time a franchise has hosted a two-day tournament.
"For coaches, what an opportunity to play that many games in two days against different styles of opponents.
"It gives you the exposure that you need and the freedom to try different combinations and test out youngsters coming through the ranks like we have. So it's a brilliant opportunity and I really hope that it happens again next year."
Team Bath had already sealed their spot in the final with a win over Surrey Storm in the first of the final round of group matches. That meant they had plenty of rest ahead of the final, played out in front of a strong crowd at the Team Bath Arena.
Kim Commane and George Fisher shared the opening goals for either side before Mavericks over-turned the centre passes first via Kadeen Corbin. From there they forged ahead and developed a three-goal advantage.
An inspired mid-court interception from goal-attack Sophie Drakeford-Lewis spurred Team Bath back into the first quarter as Commane dropped the following shot.
Drakeford-Lewis was the most impressive of the shooting pair, sinking a series of efforts to keep Mavericks' lead down to 9-7 at the end of the first quarter. Mavs pulled a little further clear in the early exchanges after the restart at 12-8. From there Team Bath roared back, bouncing off a Fionnuala Toner turnover which got them back within a point.
Commane began to find her shooting rhythm while Drakeford-Lewis continued to look imperious at the post, briefly putting the Blue & Gold in front before Mavericks edged into a 16-15 half-time lead. Again the third quarter began with Mavs threatening to pull well ahead, but again Team Bath made sure that did not happen.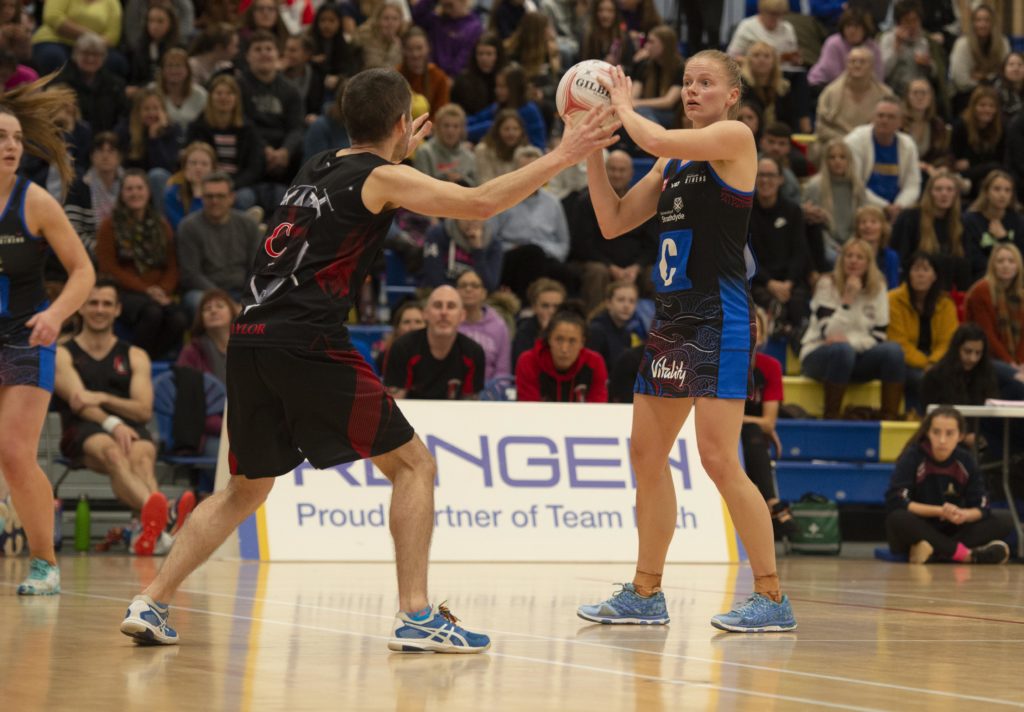 The Blue & Gold had found themselves three-goals down before Eboni Usoro-Brown snagged a crucial interception that led to Commane and Drakeford-Lewis cutting the gap.
Mia Ritchie also produced a spectacular play, hooking a pass back in as she ran out of the court as Team Bath entered the final quarter down 23-22.
But when Mavericks claimed the first four points of the last quarter there was no route back for Team Bath. The Blue & Gold found their options shut down as Mavs put on a defensive stranglehold, with George Fisher on stunning form in the shooting circle to stretch out their lead to six and pick up the trophy.