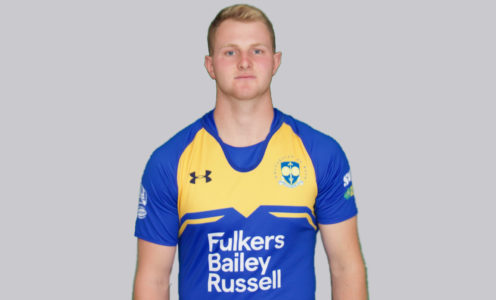 Sam Kennaugh scored a second-half consolation try as Team Bath men's 1st XV suffered defeat at Loughborough in their first BUCS Super Rugby match of 2020.
The Blue & Gold – sponsored by Fulkers Bailey Russell – conceded a converted try within two minutes of the kick-off and Loughborough used that as a platform to apply plenty of pressure, opening up a 19-0 lead at half-time.
The home side made an equally strong start to the second half as they added two more tries, one converted, inside the first eight minutes to stretch their advantage to 31-0.
The game settled down after that and Team Bath were able to get on the scoresheet through winger Kennaugh but Loughborough also touched down again to seal a 38-5 victory.
Team Bath, who are also supported by Rengen Developments, face a crunch clash next Wednesday (February 5) when they visit Northumbria, who are currently six points below the Blue & Gold at the bottom of the table.