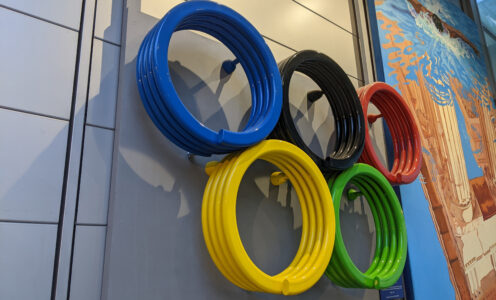 A new, high-profile International Olympic Committee (IOC) Research Centre has been announced to be based at the universities of Bath and Edinburgh.
The Edinburgh – Bath Research Centre – named the UK Collaborating Centre on Injury and Illness Prevention in Sport (UKCCIIS) – will draw on extensive, specialist expertise at both institutions, as well as their long-standing track record for research that has helped to enhance athlete health and prevent injuries in sport.
For over a decade, the University of Bath has been leading ground-breaking research to improve player safety in rugby. Major projects completed with England Rugby and World Rugby directly informed scrum law changes. Most recently, its development of the injury prevention programme, 'Activate', led to its global roll-out by World Rugby.
Co-lead for the new IOC Research Centre, Professor Keith Stokes, Director of the Centre for Health, and Injury & Illness Prevention in Sport (CHi2PS) at the University of Bath and Medical Research Lead at the Rugby Football Union, added: "The opportunity to engage with a global network of research and clinical specialists will further develop our ability to deliver high quality research that makes a real difference to the safety and welfare of athletes across all levels of sport.
"National and international collaborations will help us to answer questions more quickly and will ensure that we can reach more athletes in our effort to make all sport safer and at all levels."