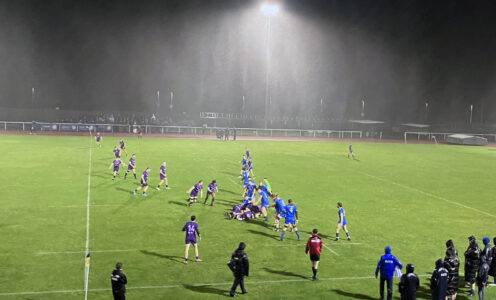 Team Bath held off a late comeback from old rivals Loughborough to edge out the BUCS Super Rugby leaders by a single point on a wet and windy Wednesday evening at the Sports Training Village.
The men's 1st XV, sponsored by Bath Building Society, treated their hardy supporters to another strong display in challenging conditions as they went 36-21 up with 10 minutes to go, Luca Mignot scoring 24 points and Bath Rugby Academy player Ethan Staddon notching an excellent try.
A succession of penalties allowed Loughborough back into the game, though, and they cut the gap to 36-35 before Team Bath held on during a nail-biting last few minutes to see out their fourth win from six games this season.
Aaron James, Head of Rugby at the University of Bath, said: "We're elated, we've just beaten top-of-the-table Loughborough. It was a bit tight in the end but it caps off a great day for the rugby club. We had six teams playing here today and they all won.
"The conditions were awful but when you look at the final score, it shows the fantastic intent from both teams. They put us under real pressure at the end but that was because of us, we've just got to sort out our discipline.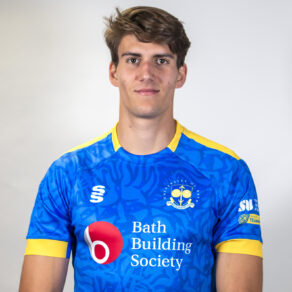 "We take real confidence from winning four of the first six games but there are some things we can sort out that will make us even better going into the next block of fixtures."
The first half was played in torrential rain and the conditions played a role in Team Bath's opening try inside four minutes. An up-and-under from Mignot slipped out of Loughborough's possession and the home fly-half followed up his kick to collect the loose ball and race over in the corner.
He also added an excellent conversion and a penalty moments later to give Team Bath a flying start but they conceded a penalty from the restart, allowing Loughborough to kick to touch and use a lineout drive to pull a try back through lock Alex Wardell. Charlie Titcombe added the extras to cut the lead to 10-7.
Team Bath, who had the blustery wind behind them, were largely on the front foot and Mignot kicked another penalty to extend their advantage. He was set to go for the posts again in the 25th minute but a call from the coaches saw Mignot kick for touch instead and the resulting lineout led to Loughborough conceding a penalty try.
Another Mignot penalty stretched the lead to 23-7 but it was Loughborough who had the final say in the half, again utilising a 5m lineout drive to rumble over. Prop Mink Scharink got the touchdown and Titcombe's conversion made it 23-14.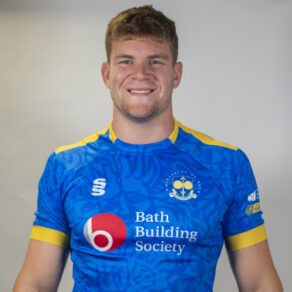 The advantage was cut to two points just after the interval as a tap penalty in front of the posts set scrum-half Charlie Briers up to cut through for Loughborough's third try, again converted by Titcombe.
However, with the wind and rain easing, Team Bath were able to extend the gap through a Mignot penalty before scoring the try of the evening from the restart. Lock Mackenzie Graham took a towering catch from the kick-off and, as with his solo try in last week's Anniversary Game, produced a rapid turn of pace to slice through the visiting defence. Harry Breeze supported brilliantly to take the inside pass and offload to Staddon for a fantastic try.
Mignot's conversion was equally impressive and when he kicked another penalty with just over 10 minutes to go, Team Bath found themselves 36-21 up.
The momentum swung on the finest of margins, though, as a Loughborough kick to touch was adjudged to have gone over millimetres before the dead ball line. Team Bath were penalised from the subsequent lineout and Loughborough captain Tobias Munday forced his way over to get his team back in the contest.
Titcombe added the conversion but narrowly missed a penalty soon after. However, Loughborough were ratcheting up the pressure and when Team Bath allowed a ball to bounce in their 22 the visitors took full advantage to score again through replacement Josh Tusler.
The conversion made it a one-point game with three minutes to go but Team Bath were able to hold their nerve and see out a hard-earned victory.
They now have a couple of weeks off before visiting league newcomers Nottingham on Wednesday 16th November. They then return to the Sports Training Village the following week (23rd) to face Swansea – 6.30pm kick-off, free to watch.
Match stats
Team Bath starting XV: 1 Archie Stanley, 2 Jasper Spandler, 3 Archie Griffin, 4 Mackenzie Graham, 5 Tom Berry, 6 Tom Cowan, 7 Ethan Staddon, 8 Harry Breeze; 9 Elis Horgan, 10 Luca Mignot, 11 Alfie Garside (c), 12 Louie Hennessey, 13 Ludo Kolade, 14 Ethan Hawtin, 15 Byron Lloyd-Gilmour. Replacements: 16 Duncan Hood, 17 Ollie Tack, 18 Zak Giannini, 19 Joe Badger, 20 Eddie Erskine, 21 Murdoch Lock, 22 Sam Kennaugh, 23 Zac Rodber.
Tries: Mignot, penalty, Staddon.
Conversions: Mignot 2.
Penalties: Mignot 5.
Loughborough starting XV: 1 Bryn Davies, 2 Nathan Langdon, 3 Mink Scharink, 4 Alfie Scopes, 5 Alex Wardell, 6 Ben Smith, 7 Yande Nkonge, 8 Tobias Munday (c); 9 Charlie Briers, 10 Charlie Titcombe, 11 Harry Rowson, 12 Archie Kean, 13 Nathan Pope, 14 Sam Kildunne, 15 Reece Malone. Replacements: 16 Joe Plunkett, 17 Cal Smyth, 18 Sam Westmacott, 19 Antony Pedlar, 20 Josh Manz, 21 Tom Miles, 22 Josh Tusler, 23 Will Sanders.
Tries: Wardell, Scharink, Briers, Munday, Tusler.
Conversions: Titcombe 5.
Referee: Andy Wigley.
Assistant referees: Iain Kiy, Ben Simpson.