Head Coach Asha Francis wants her Team Bath Netball players to recognise and celebrate their moments of brilliance after they wrapped up their 2023 Super League season.
The Haines Watts-sponsored Blue & Gold were beaten 82-57 at semi-finalists Loughborough Lightning in their final game on Friday but produced some excellent netball at times, particularly during a second quarter that the hosts only edged 21-19.
All 12 members of the travelling squad got out on court for Team Bath too, including training partners Annie O'Rourke and Lily Jones who made their Blue & Gold Super League debuts – the latter making her first-ever appearance in the competition at the age of 19.
"I am really proud of the season and the persistence the players have shown," Francis told Sky Sports after the match. "Developing culture is a slow game and I'm coaching the players to be decision makers, we're not necessarily going to see an immediate impact on that, but you can start to see the way we want to play coming through.
"It was always going to be tough tonight playing combos that haven't necessarily had a lot of time on court together but we won't use that as an excuse. We started quite slowly and didn't have that intensity we were looking for. The second quarter was completely different in terms of how we came out and we forced Lightning to make a lot of errors, we just weren't always able to capitalise.
"I can't really argue with the fight that we had, I just wish we celebrated more and recognised some of the hot, hot stuff we were doing against a quality side like Loughborough. I've just got to get the players to recognise how brilliant they have been at points of that game."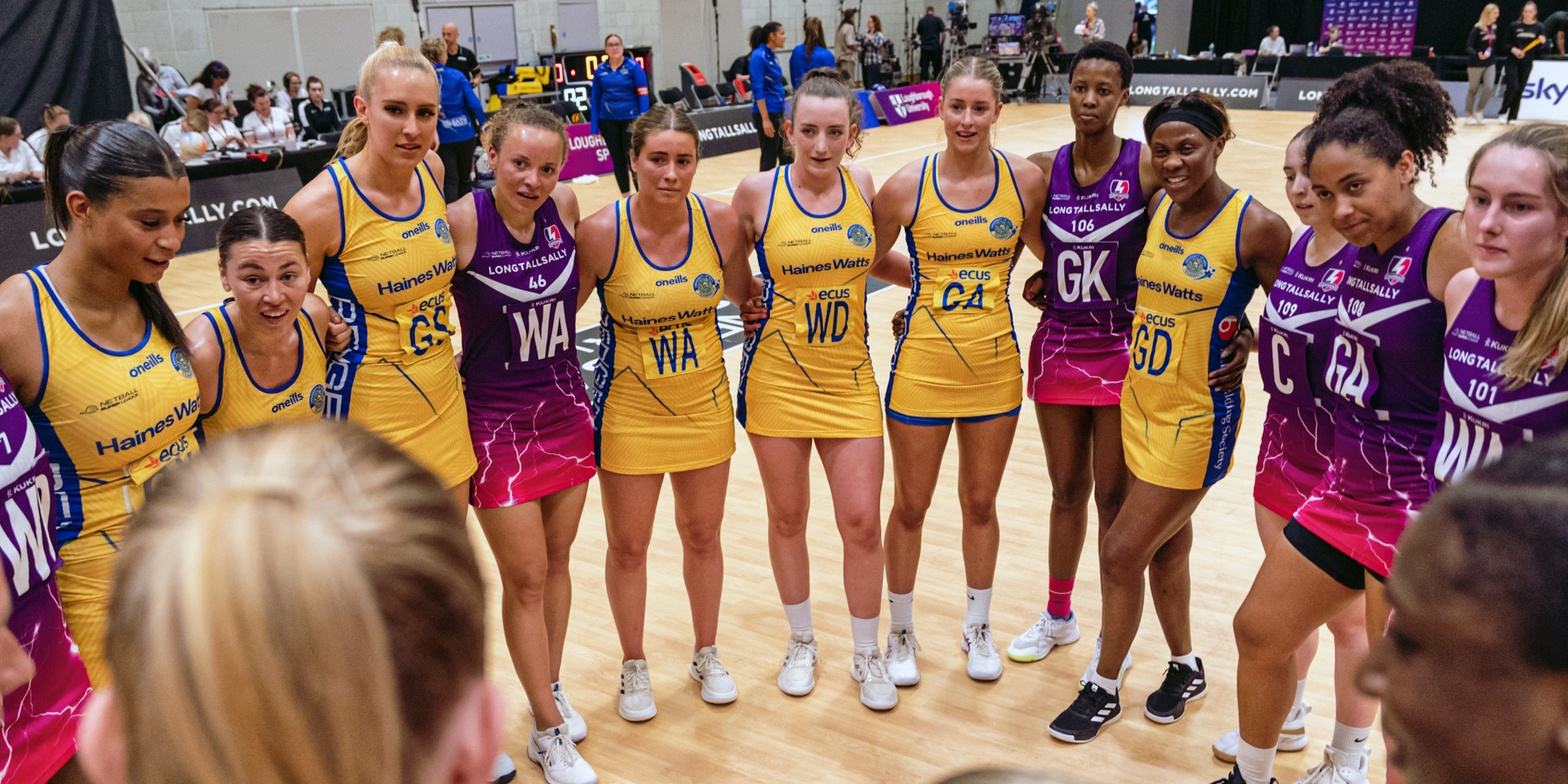 The absence of Welsh international shooter Betsy Creak – who, like defender Summer Artman, was unavailable – meant Team Bath started with Kadeen Corbin and Sophie Kelly in attack for the first time.
Having started at pace in the past three games, the visitors were slow out of the blocks and Lightning, needing a win to guarantee a home semi-final, raced into a 21-11 lead.
Team Bath came out firing in the second quarter as excellent defending right across the court hassled Lightning into errors, while Corbin and Kelly combined brilliantly to cause plenty of problems for the home defence.
That restricted Lightning's lead to 42-30 at half-time but while Team Bath continued to battle, the hosts – led by 61 goals from the ruthless Mary Cholhok – were able to stretch their advantage in the second 30 minutes.
Defender O'Rourke and shooter Jones, a Sports Performance student at the University of Bath, were introduced in the final quarter, meaning all 15 players in the extended Team Bath squad have taken to the court during the season.
The Super League campaign may be over but Team Bath will be back on court on Friday 16th June when they head to London's Copper Box Arena for the 2023 British Fast5 All-Stars Championship. Tickets are on sale now, click here to purchase.