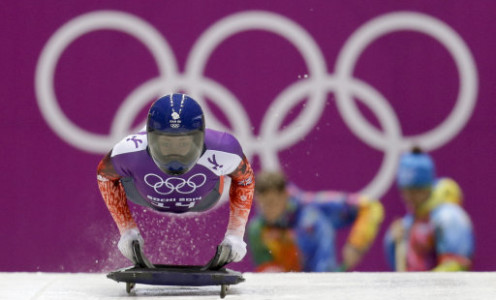 Bath-based skeleton athlete Lizzy Yarnold can't wait to show the world what she can do when she competes at the Sochi 2014 Olympic Winter Games.
Yarnold arrived in Sochi as world number one after winning the 2013/4 World Cup series with an impressive series of performances that included four gold medals among seven podium finishes from eight competitions.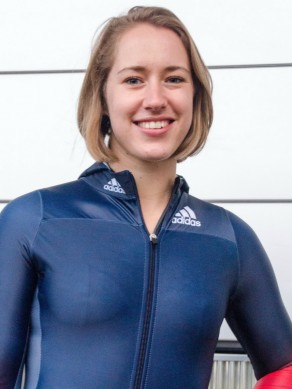 The 25-year-old, who trains at the University of Bath, looks to follow in the runner tracks of Alex Coomber, Shelley Rudman and Amy Williams, who won bronze, silver and gold respectively at the last three Olympic Winter Games.
And she's trying to soak up every bit of Olympic atmosphere.
"This is my first Olympics and all of the experiences are completely new. I want to enjoy the experience and get the most of out it," she said. "I won't have a first Olympics again. I want to soak up every little bit of it. "
Yarnold said on her blog the Opening Ceremony was 'truly unimaginable' and she was at the Rosa Khutor Extreme Park to see Bristol's Jenny Jones become the first British athlete to win an Olympic medal on snow yesterday (Sunday) when Jones took bronze in the slopestyle final.
"I was in awe. It brought tears to my eyes. It's what we train very day for," she said.
And she can't wait to get her debut Olympic campaign underway on Thursday (13 February).
"I just want to go out there and show the world what I can do," she said. "I just really enjoy competing and that's the only way that I'll keep doing well, to relax, enjoy it and embrace the pressure. It's a real honour that people can think we can do so well.
"I don't enter any race to come second. I'm there to do my best. I just try to focus on that, you can't control what anyone else does. I just try to get faster and faster.
"Once I go into the competition I will be following exactly the same processes as always, they are so well drilled now."
She said she has complete faith in the British Skeleton staff and set-up that has generated medals at the last three Winter Olympics. She said: "We're extremely proud of the success of British skeleton teams."
British Skeleton has its headquarters at the University of Bath, where athletes train on the unique push-start track and in the state-of-the-art gym.
Lizzy Yarnold and University of Bath graduate Shelley Rudman represent Great Britain in the women's skeleton at Sochi. The first two runs are on Thursday (13 February) and the competition reaches its climax with the last two runs on Friday (14 February).
You can find a full schedule of when athletes with Bath links are competitng at Sochi here.
Photos:
Action shot during training at Sochi 2014 by Natacha Pisarenko/AP/Press Association Images
Profile picture: Sam Farr