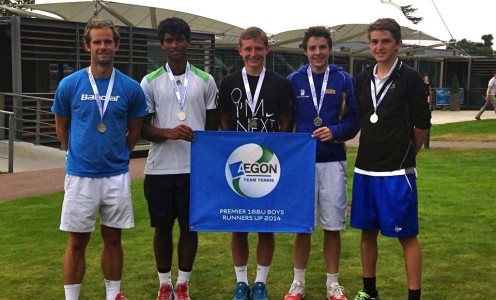 Team Bath MCTA Tennis Academy players have been enjoying success on the international stage, with impressive results in Sweden, Canada, Belgium and the UK.
Anna Smith and partner Jos Rae finished runners-up in the women's doubles at the $250,000 WTA Tour Collector Swedish Open in Bastad.
They went down 6-1 6-1 in the final to Andreja Klepac and Maria-Teresa Torro-Flor. After their recent appearance at Wimbledon, Smith and Rae are now aiming for the US Open at the end of August.
Fellow Team Bath player Marcus Daniell and partner Artem Sitak won the men's doubles Challenger $50,000 event in Granby, Canada.  That success came the week after Daniell won the men's singles title at the $15,000 at Ilkley.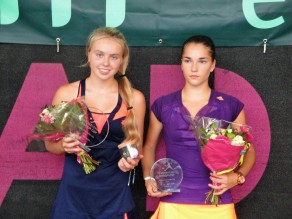 Teenager Eden Richardson won her third ITF Juniors singles title of the year, this time in Belgium.
That result is likely to push Richardson, still only 15 and a student at Ralph Allen School, inside the world top 200 juniors. This week she is representing Cheshire in the GB Ladies' County Cup event at Eastbourne.
Meanwhile, the Team Bath boys' under-18 team were runners-up at the Aegon Team Tennis Premier competition at the National Tennis Centre at Roehampton. They lost a close final to Reed's School from Surrey.
The team was coached by Jamie Feaver and featured Aman Agarwal, James Mitchell, Ross Gilbert, Oliver Nunn, Lucas Taylor, Will Bissett and James Davis.
Oliver Nunn, who attends Monkton Combe School, recently continued his good summer by winning the Winchester u18 National Grade 3 Tournament.
Other recent wins include a doubles title for former Academy player Toby Mitchell, now playing college tennis in the USA, at the Men's Futures event in Frinton.
For further information please contact the Team Bath press office at Matchtight Ltd on 01225 383518.