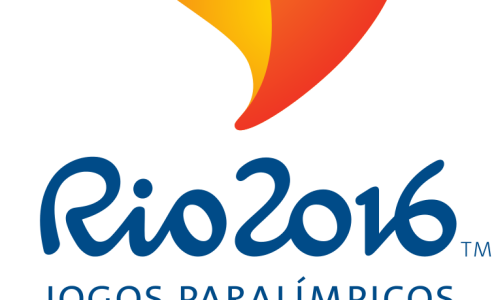 Athletes at the University of Bath are stepping up their preparations for the Rio 2016 Paralympic Games, which will get under way in exactly 500 days time.
Ben Rushgrove knows exactly what it is like to be at this stage of the four-year Paralympic cycle, having won T37 100m silver at Beijing 2008 and 200m bronze at London 2012.
However, having lost his funding after a disappointing 2014, the 500 days ahead offer a new challenge for the University of Bath Sports Performance graduate.
"It doesn't seem like that long ago since it was only 500 days until Beijing or 500 days until London," said Rushgrove, who is part of Rob Ellchuk's training group along with Paul Blake, Katrina Hart and Sophie Kamlish.
"It is nice to think about these landmarks but my philosophy is it is just another day at the office. It is all about staying focused on the task at hand and the season ahead.
"Training has been going well so far. We have changed a few things since last year, which was not my finest hour – not enormous changes, just subtle, gradual and sensible.
"We are not trying to rewrite the rules, it is just that I am getting older so we need to tweak the programme to suit the Ben Rushgrove here and now rather than the Ben Rushgrove that was.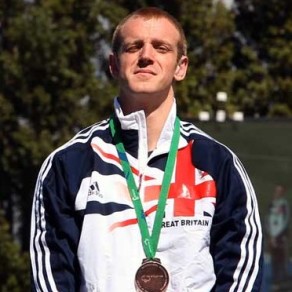 "I am not on funding either at the moment, so there are more factors to consider than in previous years but I see it all as a change which is probably what I needed."
Also preparing for her third Paralympic Games is swimmer Stephanie Millward, who won five medals at London 2012.
The Aquae Sulis Performance Swimming Club member is coached by John Dougall and will hone her Rio 2016 preparation at the University of Bath's state-of-the-art London 2012 Legacy Pool.
"I know that 500 days seems like a long time but it will be over in a minute so every second counts," said Millward, a four-time World Champion.
"Everyone remembers the amazing excitement of the whole country when we staged the London 2012 Olympic and Paralympic Games and I feel that Rio will offer the same excitement.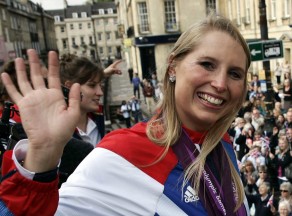 "I can certainly feel the buzz from myself and other competitors around me as the Games get nearer. We are all trying to perfect our strokes and turns and making sure we have done all the necessary things to enable us to swim well in Rio.
"I am recording all the important things I am working on and ticking them off as my goals are being met.
"The Paralympics come once every four years so the training cycle has been long but looking back it has all been worth it.
"There are 500 days left of pure excitement ahead of another incredible Paralympic Games – I can't wait!"
The University of Bath has strong links with the British Paralympic Association, having hosted the ParalympicsGB preparation camp ahead of the London 2012 Games.
Two Paralympic Potentials Camps for aspiring youth athletes also took place at the Sports Training Village during 2014.
Penny Briscoe, ParalympicsGB Chef de Mission for Rio 2016, said: "With 500 days to go to the Rio 2016 Paralympics, we are entering a really key stage in the athletes' preparations for the Games.
"It sounds like a lot of time but when you break this down into remaining training sessions and qualification events you can see that the athletes' need to make everything count.
"Some athletes are based at the University of Bath, which is a fantastic place for them to train, prepare and generally focus – ParalympicsGB used the University of Bath for its pre-games Preparation Camp Programme in the London cycle and have first-hand experience of the quality of this environment.
"The team at ParalympicsGB is busy behind the scenes to ensure that we have the best possible understanding of the competition environment in Rio and create a world-class environment in which GB athletes can excel.
"Paralympic sport is becoming increasingly competitive and there is no doubt that we have an exciting Games ahead of us. I'd like to wish all of the GB athletes the very best of luck."