University of Bath sporting scholar Emma Hurst lived up to her billing as number one seed when she won the women's singles title at the BUCS [British Universities & Colleges Sport] Individual Tennis Championships.
The Sport & Exercise Science student, supported by a Trendell Sports Scholarship, was in impressive form over the weekend as she beat Tatiana Zheleznyak 6-3 6-3 and Jessica Ren 6-2 6-0 to reach the semi-finals.
She then overcame number three seed Louise Hollum 6-0 6-3 before sealing the title with a 6-2 6-0 win against Loughborough University's Olivia Nicholls, the number two seed.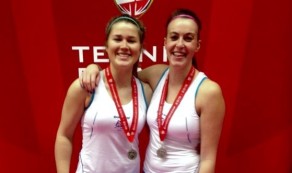 Nicholls had prevented an all-Bath final when she ended the excellent run of Natasha Starling with a 6-2 6-3 win in the semi-finals.
Starling and Hurst – supported by the University's Dual Career programme – reached the final of the women's doubles, where they were narrowly beaten 6-7(4) 6-2 10-7 by Nicholls and Louise Holtum.
The men's doubles competition saw Sam Edwards and Max England reach the semi-finals, where they were beaten 6-2 6-2 by eventual champions Milan Pokrajac and Kirill Sinitsyn of Durham University.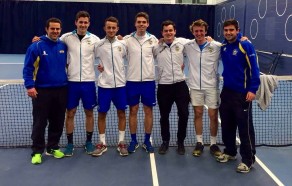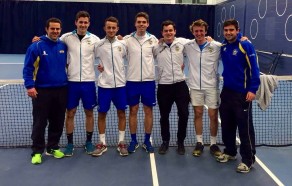 Players from Bath and Durham will meet again in the final of the men's BUCS Tennis Championships, taking place at the Sports Training Village on BUCS Big Wednesday – March 16.
An exciting semi-final at the same venue last week saw the Bath men's 1st team draw six matches all with Leeds Beckett Carnegie before winning the decisive shootout.
Click here for more information on the tennis programme at Team Bath