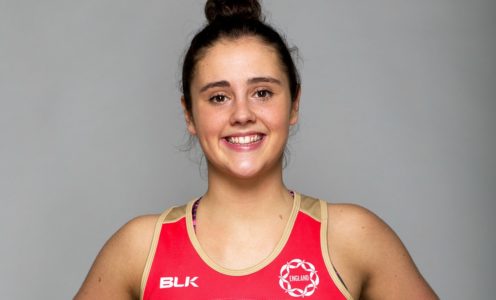 England U21 international Jess Shaw is among an exciting eight-strong group of players who have committed themselves to Team Bath Netball for the 2017 Vitality Netball Superleague season.
Returning favourites Eboni Beckford-Chambers, Samantha Cook, Chelsea Lewis, Paige Reed, Mia Ritchie and Rachel Shaw, Jess's older sister, also join new arrival Layla Guscoth – an England defender and former Superleague player of the year – in forming the foundations of a dynamic squad for the year ahead.
Head Coach Anna Stembridge said: "I am delighted that we are announcing the backbone of our 2017 squad today, with the remaining places to be announced after our invitation-only trials in a few weeks.
"With changes in the league both in terms of the introduction of new teams and only being able to name 12 players, plus training partners, for 2017, we felt it was critical to not only retain the core of last year's team but to build upon it.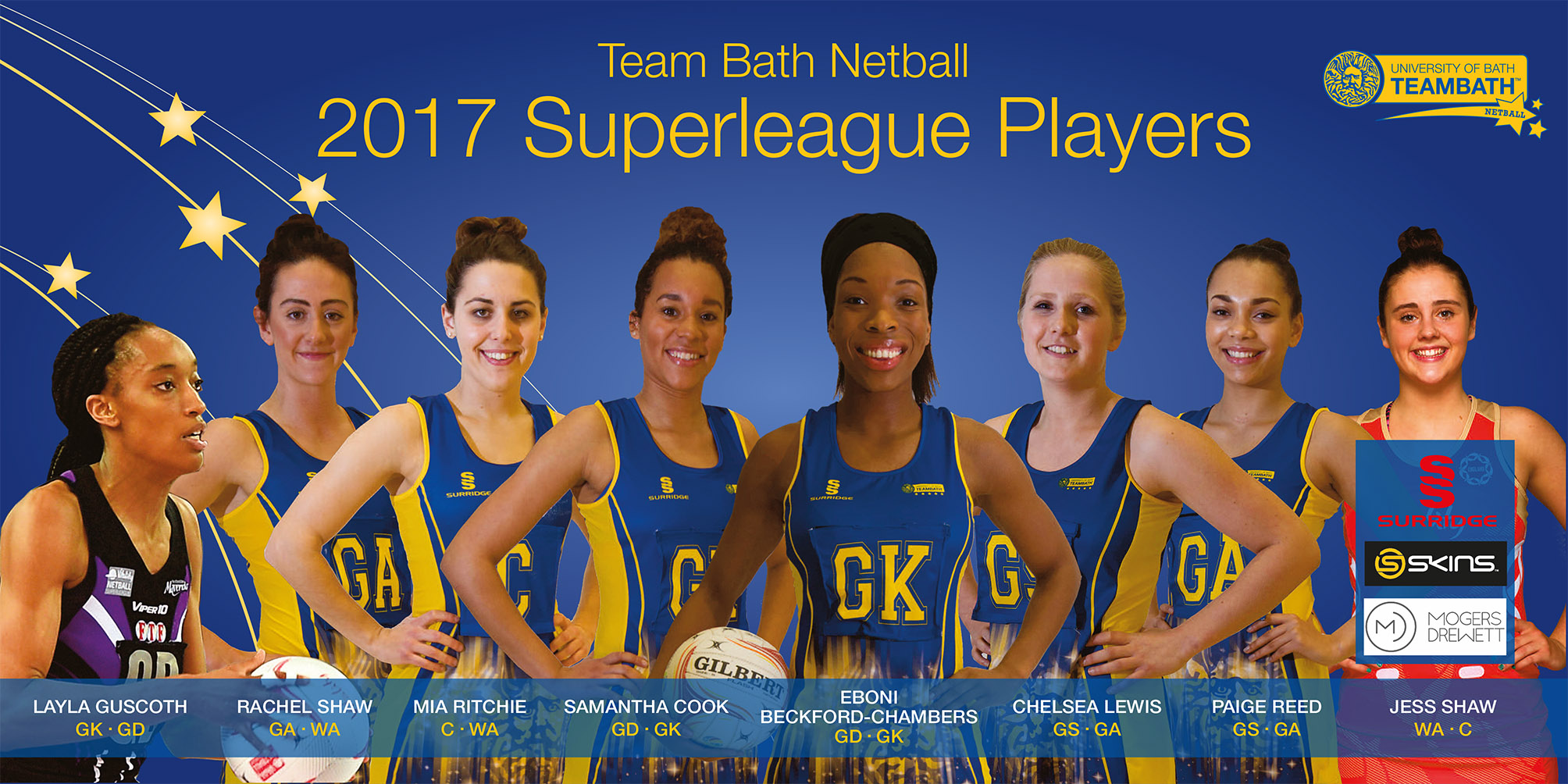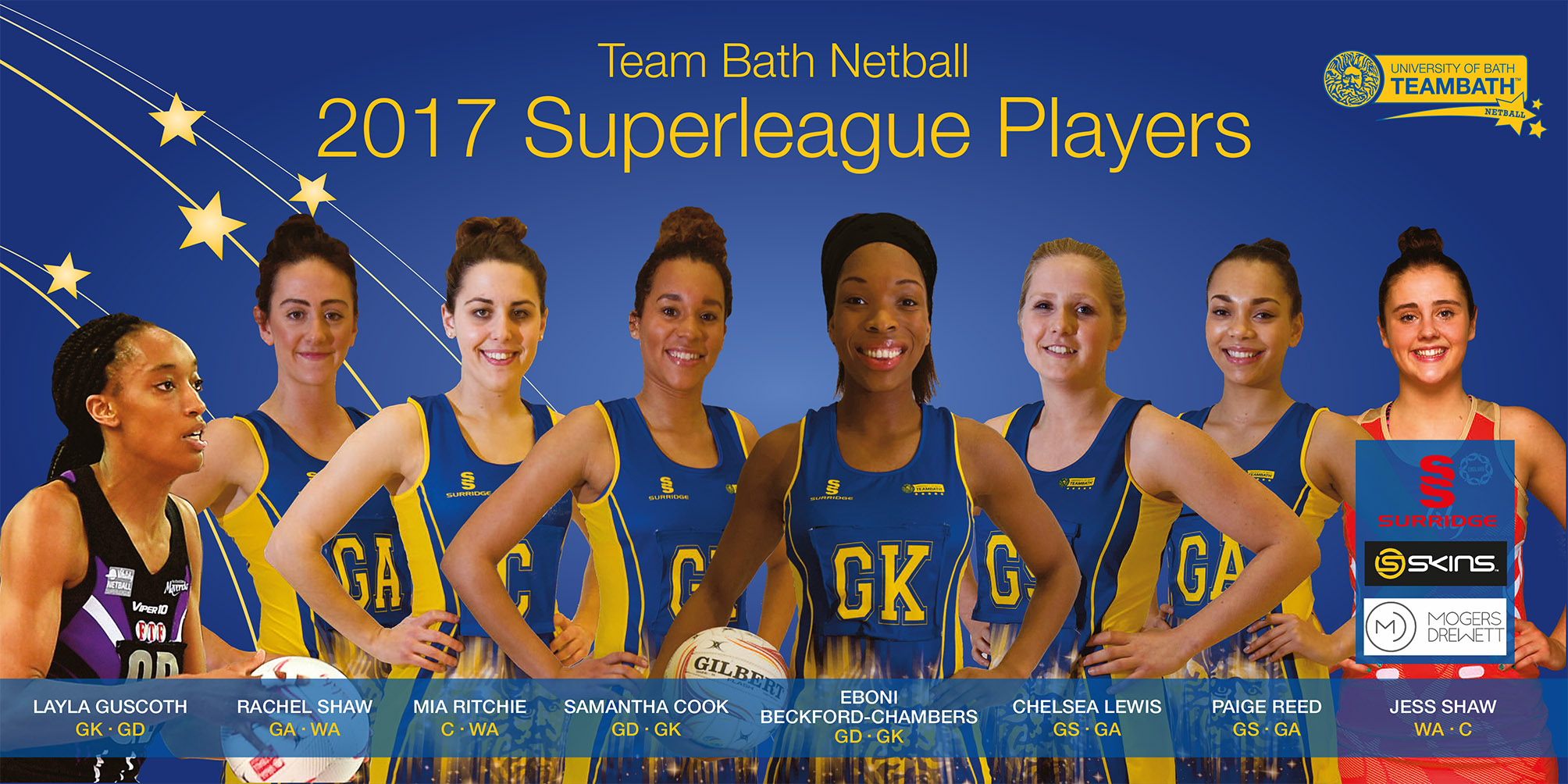 "I am very excited to be working with our fantastic leadership group in Eboni, Mia and Sam again. They truly did a great job last year both in terms of their individual performances on court as well as driving the team ethos and culture off it. We are very lucky to have such established players and leaders in them.
"The fans will also be ecstatic to see the return of the attacking partnership of Chelsea Lewis and Rachel Shaw. I know they been working hard in the off-season to come back stronger, more connected and smarter then ever before.
"We have also made a strategic decision to commit, where possible, to some younger, up-and-coming players to not only build a squad for this year but for the future.
"Both Jess Shaw and Paige Reed are current England U21 Squad members, who are hoping to go to the World Youth Netball Championships in Botswana next year, and I am confident we can assist them in their ambitions not only for the Blue and Gold dress but for England too."
Jess Shaw, who plays at wing-attack or centre, joins the Blue and Gold from former Superleague franchise Yorkshire Jets. One of the first players to be selected for the full-time England Netball world-class training programme launched this summer, she has just returned from representing the Roses at U21 level in Australia and will head back to Melbourne next month to compete for her country in the Fast5 tournament.
Beckford-Chambers captained Team Bath to a third-placed finish in last season's Superleague and is excited about the prospects for 2017.
"We took a lot of positives from the 2016 season and will look to build on them, with the ultimate goal being to win the Superleague title," she said.
"Layla Guscoth and Jess Shaw are two very exciting talents and I'm looking forward to working with them."
Beckford-Chambers is part of a formidable Team Bath defensive squad for 2017 alongside fellow England internationals Guscoth and Cook, the latter a sporting ambassador for Team Bath partners MJ Church.
Experienced mid-courter Ritchie will wear the famous Blue and Gold for an eighth successive season.
"For me there was never any doubt that I would sign for Team Bath again," she said. "It's been a huge part of my life for the past eight years and I'm excited to continue on this journey with them. This season is going to be bigger and better than ever and I can't wait to get going."
Rachel Shaw has put the injury problems that blighted her first couple of years at Team Bath firmly behind her to establish herself as one of the Superleague's most incisive attacking talents.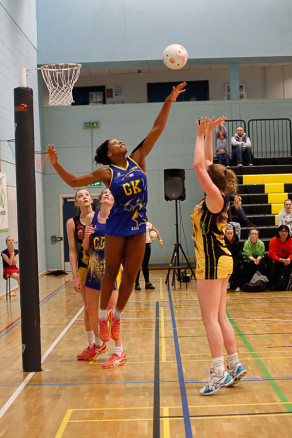 "I'm super excited for the season ahead and very honoured to be able to represent the Blue and Gold family again," she said. "I can't wait to get that dress back on and build off the back of last season for a very successful 2017."
Welsh international Lewis returns for a second year in Blue and Gold after an impressive debut campaign, while fellow goal-shooter Reed – a Sports Performance student at the University of Bath – makes the step up to Superleague level having excelled as captain of the Netball Performance League squad last season.
"I'm so excited to be a part of the upcoming season and gaining more experience with the squad," said Reed, who played for England U21s on their recent tour of Australia.
Director of Netball Jess Thirlby said: "We are very happy with the eight players signed so far – all have international experience, four have won Superleague titles and a further two have competed in a Grand final.
"The calibre of this group is just what we need to ensure we are competing for the title at the end of the season. There is a great mix of youth, flair and leadership and we're excited to compliment this group with some equally impressive team members in the weeks to come.
"We are very proud to welcome back players who demonstrate their loyalty to the Blue and Gold in a very competitive landscape, as well as attracting some of England's finest in Layla Guscoth and Jess Shaw. We can't wait to get started."
The 2017 Vitality Netball Superleague season begins in February and has been expanded to include ten teams, including new franchises Scottish Sirens, Severn Stars and Wasps.
Mogers Drewett are Team Bath Netball's Education Partners, Surridge are the Team Bath kit supplier and Skins provide the team with compression wear.
Thank you to England Netball and Press Association for the picture of Jess Shaw