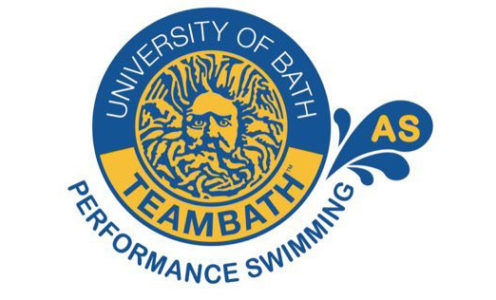 Team Bath AS swimmer Laura McNab has been selected to represent Great Britain at the LEN European Junior Championships in Netanya, Israel, from June 28 to July 2.
The Royal High School pupil earned her place in the 37-strong squad after producing stunning performances in the 50m freestyle and 100m freestyle junior finals at the recent British Swimming Championships in Sheffield, where she and club colleagues Ben Lawton, Charlie Head and Stella Cookson rubbed shoulders with some of the world's elite swimmers.
"I am so excited – I really didn't expect this!" said Laura, who trains in the London 2012 Legacy Pool at the University of Bath. "I am extremely grateful for all the support I have received from my coach Chris Alderton and everyone at Team Bath AS. I cannot wait to get out to Israel and race."
Laura's mum and Bath-based GP Marion McNab added: "We are delighted for Laura, it will be a fantastic experience and I am sure she will learn a great deal competing at this new level.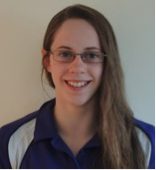 "We are so lucky to live in Bath and have the University of Bath's superb sports facilities on our doorstep. Without their support, Team Bath AS would not have developed into the elite performance pathway that it is today and Laura would not be having this opportunity.
"We are also very grateful to the teachers and PE department at the Royal High School who have made it possible for Laura to pursue her studies at the highest level and manage the arduous 20 hour a week training of a competitive swimmer."
The GB selection policy for the European Junior Championships aims to inspire a generation of young athletes to commit to a journey towards the Tokyo 2020 Olympic Games by exposing them to high-level junior international competition.
Among the current Olympians who have previously competed at European Juniors is Rio 2016 silver-medallist Siobhan-Marie O'Connor, who also trains at the University of Bath. She took part in the competition in 2010 and went on to qualify for the London 2012 Olympic Games two years later.
Laura's coach Chris Alderton said: "This is a fantastic opportunity for Laura to compete against the best junior swimmers in Europe and the whole club is very excited to see her race on the international stage. Laura's selection is an inspiration to all of our swimmers and a testament to her many years of hard work and commitment."
Team Bath AS, formerly known as Aquae Sulis, is a performance swimming club which draws its swimmers from 11 local clubs. It provides a link between the Team Bath Learn to Swim programme and the University's swim team, as well as the elite British Swimming National Centre based at the Sports Training Village.
Want to swim in the same pool as British swimmers? Click here for more information about our public SwimFit sessions.