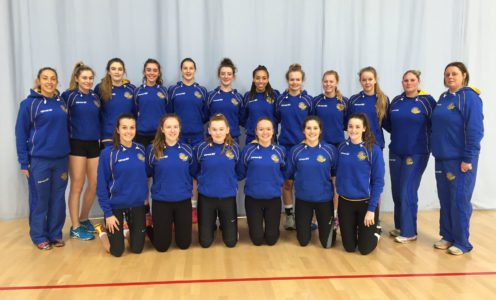 Team Bath Netball's new-look U19 squad got their 2018 Netball Performance League (NPL) campaign off to the perfect start on Saturday when they won both their matches during an action-packed season opener at Worcester University.
The Blue & Gold, coached by Leanne Lewis and Emma Isaac, showed tremendous determination and character during two tight games, coming from behind to beat West Country rivals Severn Stars 43-40 before edging out Loughborough Lightning 54-51.
Supporters will be able to see the talented squad in action at the Team Bath Arena when they take on Surrey Storm on February 24, Manchester Thunder before the Superleague meeting between the clubs on March 9, and Wasps on March 31. Admission is free.
Captain Hannah Barnes, who has already represented Team Bath at U21 level, features in the U19 squad for a second successive season as do Maddie Durham, Millie Pearce, George Jenkins, Caitlyn Oates and Lauren Wood.
Emily Becconsall, Meg Connebeare, Rachael Fee, Maya Meredith, vice-captain Annie O'Rourke and Emma Payne make the step up from the U17 squad, while Emily Porter, Jade Peckham, Immy Stringer and training partner Charlie Plumridge will all represent the Blue & Gold for the first time. Vicky Carnall is team manager.
All of the players are part of the Team Bath Netball Futures pathway and train each week at one of the five regional Academies and Hubs that have been established across the South West.
Head Coach Lewis, who will be assisted by Isaac, said: "We are very excited for the season ahead and are aiming to finish in the top end of the table.
"We have a very promising squad, a mixture of experience and youth which is great for the future, and we have huge faith in our girls who have been training hard over the last few weeks.
"Emma and I are going to be challenged on and off the court each week, which is a great opportunity to be given as coaches. It is a real honour to be part of such a fantastic franchise – we will all wear our Blue and Gold with pride and hope we do it justice this season."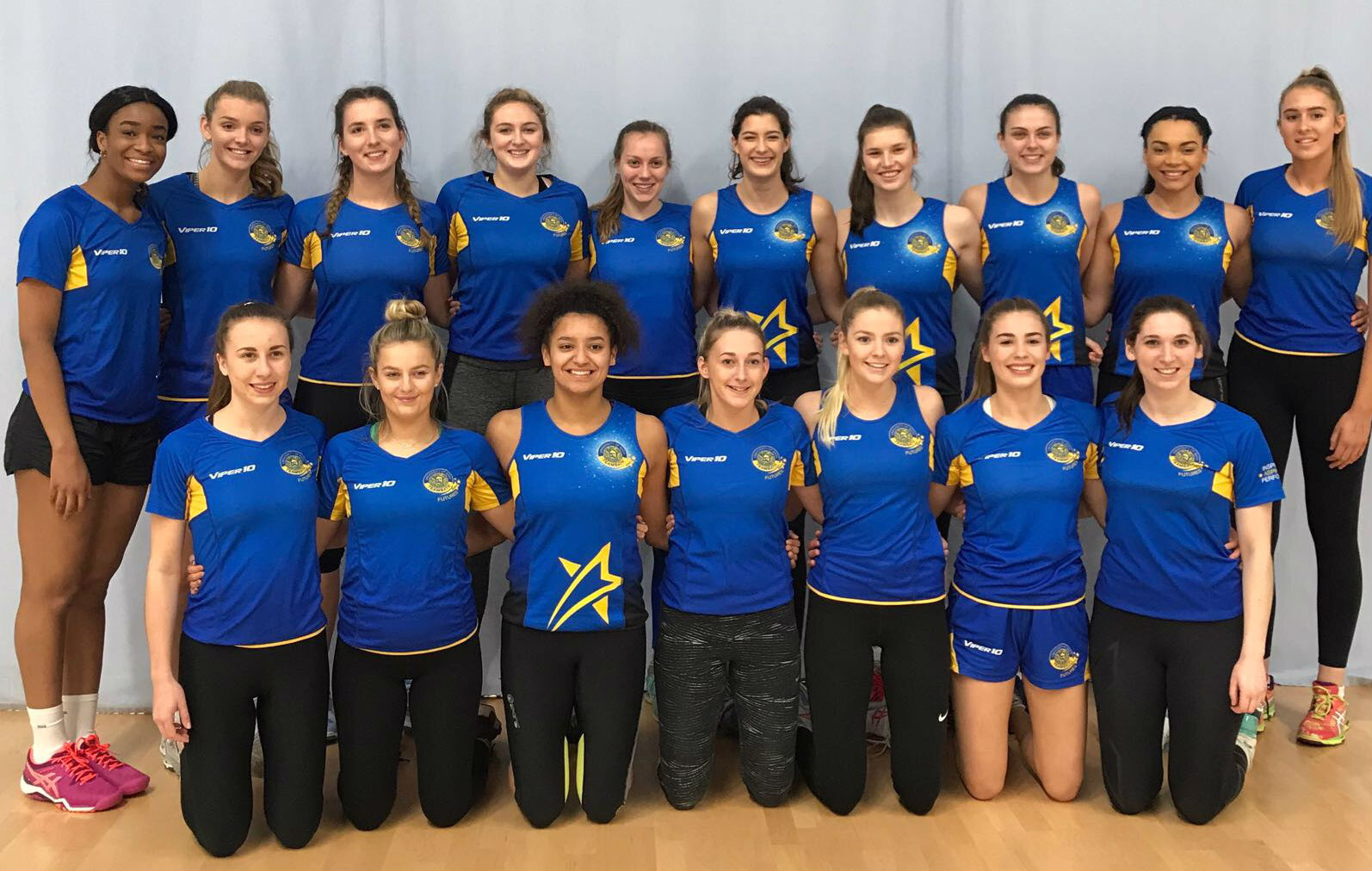 Team Bath have also named a squad packed with promise and potential for the U21 NPL competition, which they will start against Surrey Storm at the Team Bath Arena on Saturday, February 24 at 1pm – after the franchises meet in the U19 NPL.
Superleague stars Imogen Allison, Sophie Drakeford-Lewis, Tash Pavelin, Paige Reed and Abi Robson are all in the U21 squad along with training partner Chartie Curtis, who will captain the Blue & Gold in the NPL.
Christina Shaw, Imogen Spark, Kirsty Harris and Liberty Burnett continue in the U21 squad for a second season, while Anya LeMonnier, Annabel Staley, Elisha New and Hannah Passmore make the step up from the U19s.
Vice-captain Hannah Blackman, Amy Omakobia, Maisie Sharp and training partner Emmie Blamey are also in a squad coached by Denise Ellis and Nikki Lloyd, with Tracey Phillips as team manager.
Ellis said: "The U21 coaching team have been working with this group of players for the last few months and are pleased with the commitment and development they have made. It is a strong group and we are looking forward to delivering good performances over the season."
The NPL features the eight English Superleague franchises plus two invited teams in U19 competition, London Pulse and Yorkshire, and provides an opportunity for potential Superleague stars to gain national competition experience.