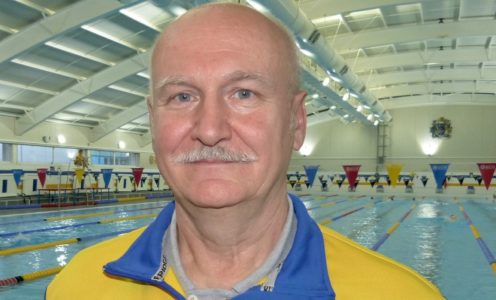 University of Bath Assistant Swimming Coach Dr Andrei Vorontsov is going to Japan this weekend after being invited to speak at the Human High Performance International Forum 2018.
The world-renowned coach will make a presentation on the Preparation of Olympic Athletes during the global event at the University of Tsukuba, focusing primarily on his work with Sarah Sjostrom while Head National Coach for Sweden from 2013 to 2016.
Sjostrom became the first Swedish woman to win Olympic gold when she claimed the 100m butterly title in a world-record time at Rio 2016.
"The presentation will focus on the three pillars of preparation – common sense, sport science and the art of training," said Vorontsov, who returned to the University of Bath in August to assist Mark Skimming with coaching the student squad, having previously worked there from 1999 to 2008.
"I will also look at other factors, from the foundation of the National Excellence Centre in Stockholm through to the structure of training in the programme.
"I have been to Japan before but only for World Cup events, so I haven't actually seen much other than the swimming pool and hotel. Hopefully I'll get to see a bit more this time!"
Vorontsov, who was also Head National Coach for his native Russia during the London 2012 Olympiad, has a PhD in Biomechanics and is considered one of the sport's leading authorities on its application in swimming having published more than 100 articles, scientific reports and books on the subject.
He is enjoying being back at the University of Bath and working with a talented group of student swimmers that includes MJ Church ambassador Anna Hopkin and Miles Munro, who have both been selected for the Gold Coast 2018 Commonwealth Games.
"It is nice to be back," Vorontsov added. "I feel like there has been a good response from the swimmers in the group, almost all of them have improved significantly."