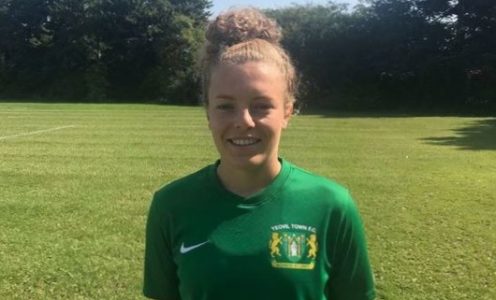 University of Bath student Emily Donovan has signed a new contract with Yeovil Town Ladies ahead of the 2018-19 FA Women's Super League season, which begins this weekend.
Midfielder Donovan, who studies Sport & Social Sciences, was the recipient of the Glovers' first-ever club scholarship in 2016 and has progressed through the youth and development squads into the first team.
"This is an exciting time to be a part of Yeovil Town Ladies and I am delighted to have been given the opportunity to return to my local WSL club," she told Yeovil's official website.
"We're working really hard as a group of players and staff and I am looking forward to embracing the opportunities to develop that training full-time will present."
Dr Fiona Gillison, Head of the Department for Health at the University of Bath, added: "This is excellent news for Emily and also for Yeovil Town Ladies FC. We wish her all the very best for her playing career and of course also for her current studies with us. All of us at the University of Bath very much look forward to watching her progress in the years to come."
Donovan was part of the women's football squad that represented Team GB at the 2017 World University Games in Taipei.
Yeovil Town Ladies begin their league campaign at Reading on Sunday (September 9) and will also face the likes of Arsenal, Chelsea, Everton, Liverpool, Manchester City and local rivals Bristol City during the season ahead.