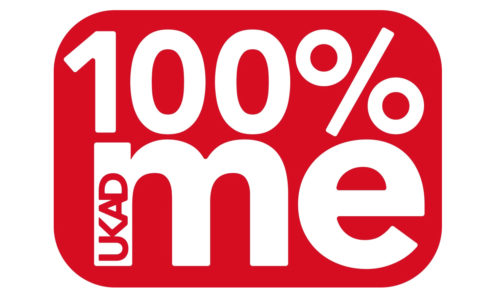 Hard work, passion, determination and commitment plus chocolate, coffee and orange juice – but no cheating. Those are the attributes that University of Bath student-athletes say makes them '100% Me'. 
UK Anti-Doping's 100% Me campaign is a values-based education and information programme helping athletes throughout their sporting journey. It supports the principle of strict liability which means that athletes are solely responsible for what is found in their system, regardless of how it got there.
As a higher-education institution with UKAD Clean Sport Elite Accreditation, the University of Bath is committed to educating student-athletes about personal responsibility. Click here to read our Clean Sport commitment.
During #CleanSportWeek, @uniofbath #studentathletes will be sharing what makes them '100% Me' as part of the @ukantidoping education programme focussing on five values of fair competition.

First up is @englandnetball and @teambathnetball_ U21 player @stephmarsdenx ⤵️ pic.twitter.com/O0bCX7mOpg

— Team Bath (@TeamBath) February 8, 2021
During our #CleanSportWeek, @uniofbath #studentathletes are sharing what makes them '100% Me' as part of the @ukantidoping education programme focussing on five values of fair competition.

Next up is @GBHockey, @EnglandHockey and former @TBBHockey player @timnurse1999 ⤵️ pic.twitter.com/JdWxbBXZ68

— Team Bath (@TeamBath) February 9, 2021
During our #CleanSportWeek, @uniofbath #studentathletes are sharing what makes them '100% Me' as part of the @ukantidoping education programme focussing on five values of fair competition.

Next up is @BritAthletics, @WelshAthletics and @UoBathAthletics hurdler @laurenwills_99 ⤵️ pic.twitter.com/2iiww0YPM5

— Team Bath (@TeamBath) February 9, 2021
During our #CleanSportWeek, @uniofbath #studentathletes are sharing what makes them '100% Me' as part of the @ukantidoping education programme focussing on five values of fair competition.

First up today are Billie, Catherine and Martine of @uobathkarate ⤵️ pic.twitter.com/6NmzBWDUwD

— Team Bath (@TeamBath) February 10, 2021
During our #CleanSportWeek, @uniofbath #studentathletes are sharing what makes them '100% Me' as part of the @ukantidoping education programme focussing on five values of fair competition.

Next up is @EnglandHockey, @TBBHockey and @UOBathHockey player @Dylan__Holland ⤵️ pic.twitter.com/1Nmqdl5R3l

— Team Bath (@TeamBath) February 10, 2021
During our #CleanSportWeek, @uniofbath #studentathletes are sharing what makes them '100% Me' as part of the @ukantidoping education programme focussing on five values of fair competition.

Next up is GB, @ENGWaterPolo and @UOBathWaterpolo player Milly Wordley ⤵️ pic.twitter.com/mV46F5pk8N

— Team Bath (@TeamBath) February 11, 2021
During our #CleanSportWeek, @uniofbath #studentathletes are sharing what makes them '100% Me' as part of the @ukantidoping education programme focussing on five values of fair competition.

First up this Thursday is @GBShooting Commonwealth medallist @KMSCallaghan ⤵️ pic.twitter.com/4gWU9CkdYI

— Team Bath (@TeamBath) February 11, 2021
Throughout our #CleanSportWeek, @uniofbath #studentathletes have been sharing what makes them '100% Me' as part of the @ukantidoping education programme focussing on five values of fair competition.

Last but not least is Louis Delsol of @EnglandJudo and @teambathjudo ⤵️ pic.twitter.com/3IYiyWqd9f

— Team Bath (@TeamBath) February 12, 2021