On St George's Day, Team Bath netballer Serena Guthrie reflects that great coffee, having fun and recovery sessions in the pool are all key memories of England's glorious 2018 Commonwealth Games gold-medal winning run on Australia's gold coast.
"We had so much fun that tournament and the sun was shining," said the England legend who is also bringing her inimitable style of fun, energy and sporting brilliance to Team Bath Netball's table-topping performances in her sport's Vitality Netball Superleague.
Team Bath take on Celtic Dragons this weekend as the league resumes at London's Copper Box Arena but Guthrie is still dreaming of a place in just over a year's time on England's Birmingham 2022 Commonwealth Games roster.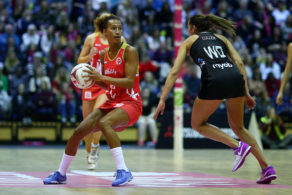 Guthrie, who also featured in the Glasgow 2014 Commonwealth Games, says that her motivation is still strong. "Denise Lewis was a big inspiration to me in the early days and watching the England team go there [to the Games] was also a big motivator. To have a chance to do all of that again would be amazing".
The effervescent mid-court maestro, who has already won three Superleague titles and three World Cup bronzes, showed her prodigious talent early, winning a place in the Team Bath Superleague squad in the 2006-07 season when she was still studying for her A-levels.
She won the title in her first season and went on to claim two more crowns during the next eight years, playing a pivotal role in the Blue & Gold's last Superleague success in 2013. Her rapid progress through the Team Bath ranks was matched at international level where Guthrie had played for England at U17, U19, U21 and senior level by the age of 17. She made her senior international debut against Malawi in 2008 and has gone on to win three world bronzes in with the Roses in 2011, 2015 and 2019.
Shortly after narrowly missing out on a medal at the Glasgow 2014 Commonwealth Games, Guthrie took the decision to move to the professional ANZ Championship and played for Northern Mystics of New Zealand, where she was named as the league's Rookie of the Year. When the league disbanded in 2017, she made the switch to Sydney-based Giants Netball and was named as the club's Most Valuable Player as they finished runners-up in the inaugural Suncorp Super Netball Grand Final.
Never one for pomp and ceremony, when asked where she currently keeps that precious Commonwealth gold Guthrie joked: "In the wardrobe. Whoops, will have to move it now I've revealed the spot!"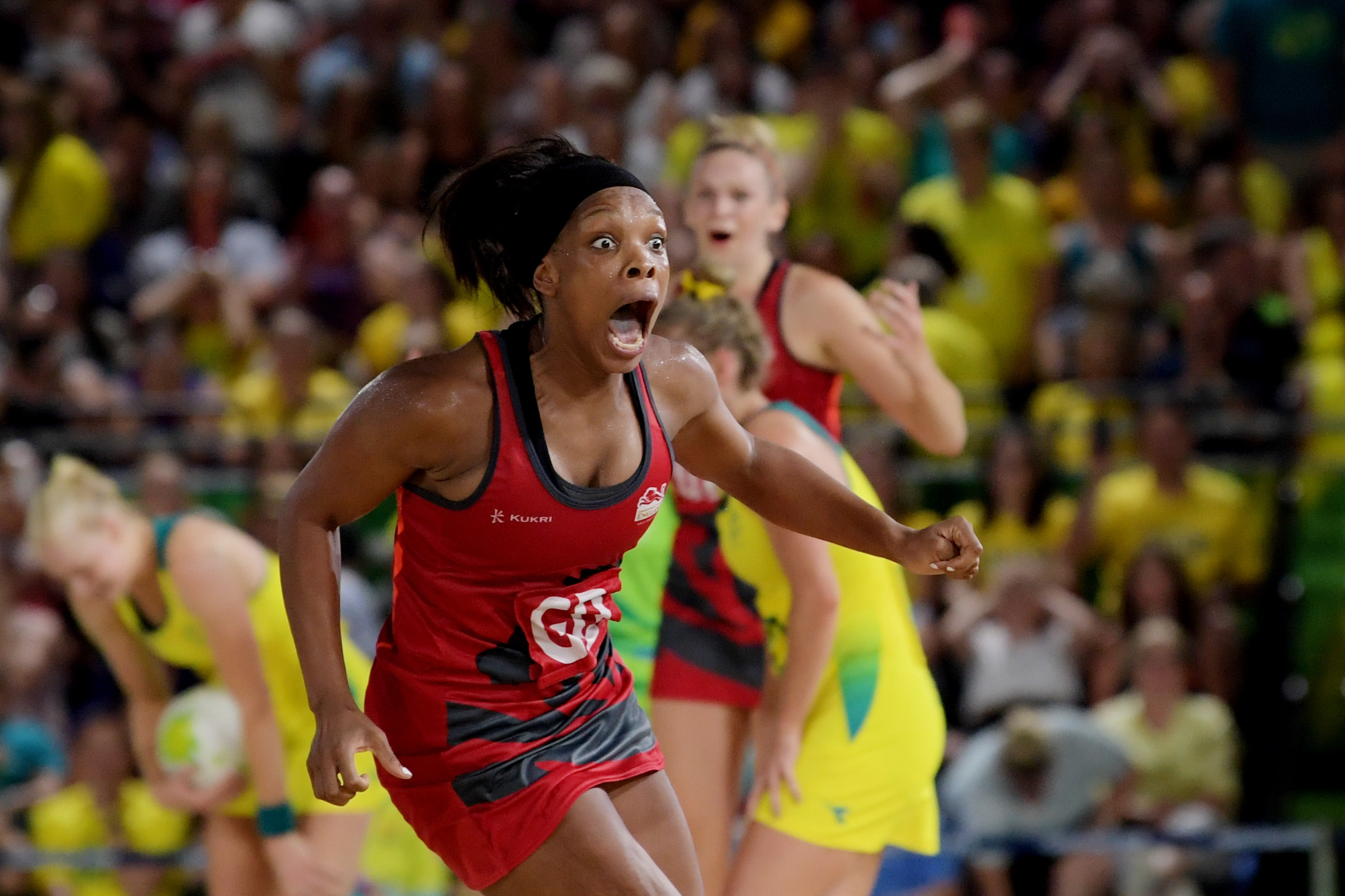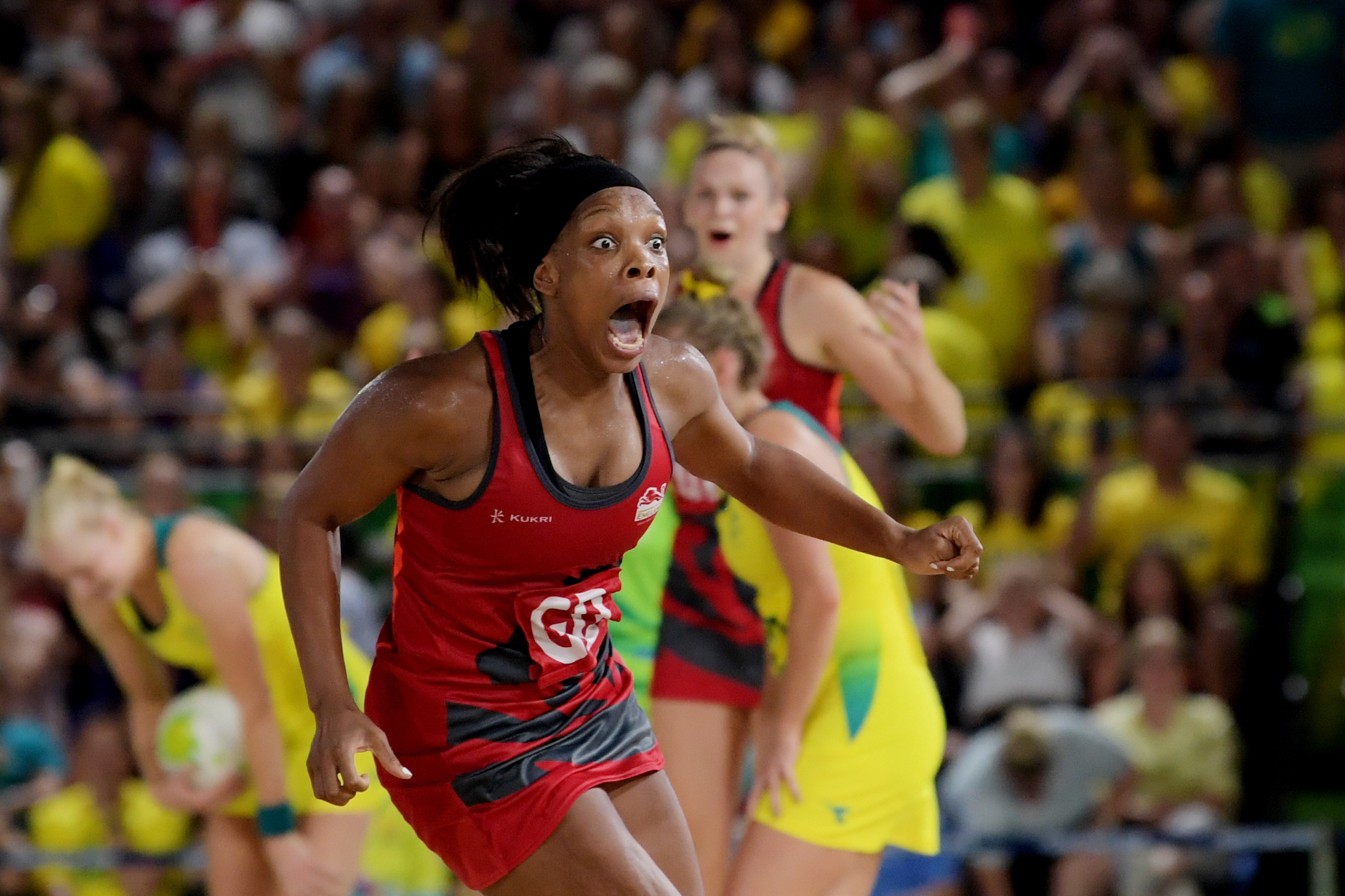 Eboni Usoro Brown also feels that Birmingham home Games magic
Fellow Team Bath and England Commonwealth gold winner Eboni Usoro Brown says she will be keeping the location of her 2018 medal secret and safe so that she can show it later to her daughter, Savannah, born recently.
Usoro Brown also talks with pride about England's gold medal performance in Australia.  "Standing on top of the podium, hand-in-hand, singing Jerusalem – a moment of pure elation. It was so surreal at the time, we couldn't wipe the smiles off our faces."
Originally, inspired by the presence and tactical prowess of athletes like Sonia Mkloma and Geva Mentor – who she watched and wanted to be like – Usoro Brown says that wearing the 'red dress' at a home Games for the Roses would be 'an honour and a privilege and something much, more special with the unwavering support of loyal English fans behind us'.