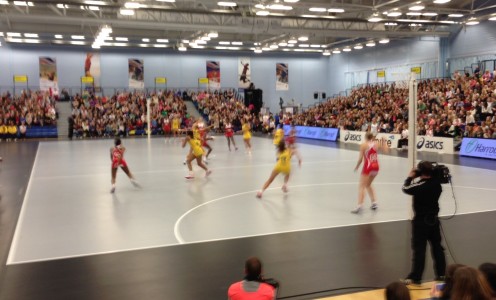 Crowds at the University of Bath Sports Training Village saw history in the making tonight as England took on and beat Australia 58-53 – only their third win over the 11-times World Netball Champions since 1956.
A delighted England and Team Bath stalwart Stacey Francis said: "We were very confident before the game. We had a good feeling about it and Bath is not a place that we are used to losing in".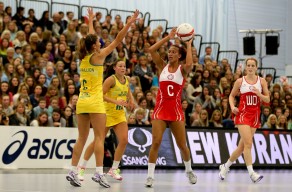 Indeed Team Bath's reputation as a developer of significant netball talent was enhanced when six of the seven starters for England's international against Australia today had played or still play for Team Bath.
Captain Pamela Cookey led a starting line-up at the University of Bath Sports Training Village which included Ama Agbeze, Eboni Beckford-Chambers, Serena Guthrie, Sara Bayman and Sasha Corbin, leaving Joe Harten, the goal-shooter, as the odd one out.
England Coach Anna Mayes reaped the dividend of her selections with England creating a number of turn-over triumphs to go 17-12 ahead in the first quarter.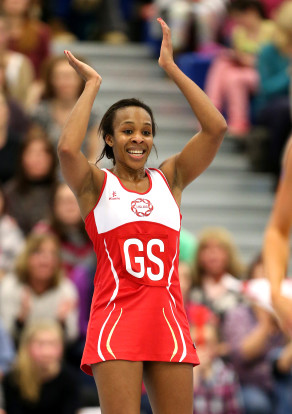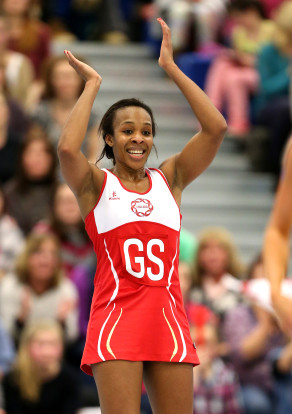 England stuttered momentarily in the second quarter with Australia leveling at 22-22 before England put on an 11-goal blitz without reply to lead 33-22 at half-time.
Australia scored heavily in quarter three to cut England's lead to 43-39 at three-quarter time. Coach Mayes brought on Francis of Team Bath for the injured Agbeze in the third quarter and kept the line-up for the final nail-biting quarter.
A tenacious visiting team brought the score back to 45-47 with ten minutes remaining. England kept their composure to move to 55-48 with four minutes left. It went to 56-51 with three minutes left before some stunning attacking play saw England close out the result 58-53.
The sell-out crowd in Bath leapt to their feet to give the England team a standing ovation.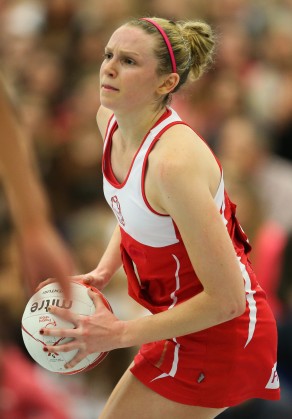 For Francis the result and court-time were a big bonus. "I had such a shocker of a year last year with injuries. So it was not only good to win but good to get some court-time today. It was a personal stepping stone. I was nervous but now feel much better going into the next match".
England games follow against Australia in the three-match series at the Wembley Arena (23 January) and the NIA in Birmingham (26 January).
And those England stars will also be in action again for Team Bath at the Sports Training Village soon in the 2013 Superleague.
Cookey said: "Bath has really embraced netball and it's great to be here. The STV is an amazing venue to train in and the girls are really warming to it and training hard. I'm privileged to be England captain".
Phase one of the Superleague starts at home for Team Bath to Celtic Dragons on Thursday 7 February. They also host Loughborough Lightning on Friday 1 March and Team Northumbria on Friday 8 March.
For further information and ticket details please see the Team Bath website – Netball Superleague
You can also call 0844 8884412 to buy Team Bath home Superleague tickets.
You can find out more about Team Bath on our website teambath.com
You can also follow Team Bath on Twitter at twitter.com/teambath or facebook.com/teambath
For more information about England Netball visit: www.englandnetball.co.uk
For further information please contact the Team Bath press office at Matchtight Ltd on 01225 383518.