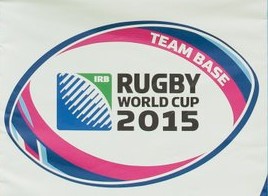 We are delighted to announce the University of Bath has been chosen as a Team Base for the Australia national team at Rugby World Cup 2015.
Our Sports Training Village is one of 41 team bases selected to host the 20 participating teams during the tournament which takes places in England and Cardiff between September 18 and October 31 next year.
It will play host to the Australia team in the lead up to and during the six week event with the Team Base consisting of a range of state-of-the-art facilities including the Team Bath Gym, 50m pool, hydrotherapy pool, main sports hall, indoor running straight and outdoor grassed rugby pitches.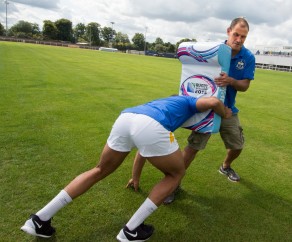 An impressive track record
Professor Kevin Edge, Deputy Vice-Chancellor, said: "We're honoured to be hosting such a strong team as Australia at Rugby World Cup 2015, particularly given that they have won the tournament on the two occasions it has been held in Great Britain.
"We're also delighted to be involved with a tournament with such a big global profile as Rugby World Cup 2015.
"The University of Bath has an impressive track record as a training base for teams and individual athletes. We were the main preparation camp for Paralympics GB ahead of the London 2012 Paralympic Games, while swimmers from China and badminton players from Malaysia were among the teams training with us ahead of the Olympics.
"We're very proud of our sports facilities, which are used by performance athletes, students and our local community, and we're looking forward to welcoming Australia to the University."
Inspirational for University players
Aaron James, Rugby Head Coach at the University, added: "The University of Bath has a strong grounding in rugby, which ma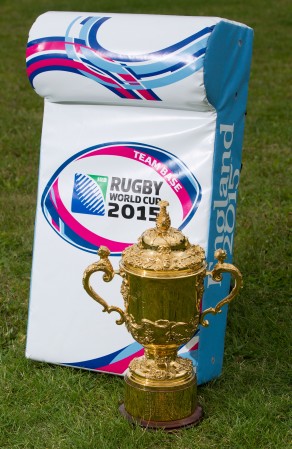 kes it particularly exciting to be selected as a Team Base for Rugby World Cup 2015. It will be inspirational for the University players to have Australia training at the University."
England Rugby 2015 CEO, Debbie Jevans said:  "As the organising committee for Rugby World Cup 2015 we are committed to ensuring that all participating teams have the optimum training environments available to them throughout the Tournament and in this regard we are delighted to announce our 41 official Team Bases for the event. Rugby, rightly, is at the heart of all our planning and we have worked closely with the teams to ensure that they have access to facilities and a Team Base that meet their individual needs."
As well as a rich sporting tradition, the University is also at the forefront of sports science research.
Over recent years the impact of our rugby research has been felt worldwide. A three year IRB-funded project, led by researchers from the University's Department for Health, culminated in a major change to the game in 2013 with the introduction of a new scrum engagement technique to improve player welfare.
It is hoped the new 'crouch, bind, set' scrummage process, will have an important, positive impact on the long-term health of the six million rugby players around the world.
The rugby programme at the University has strong links to Bath Rugby Club and a number of University graduates have also gone on to play for their countries, including Steve Borthwick and Matt Stevens (England), Luke Charteris (Wales) and Tom Heathcote (Scotland).
The University's rugby sevens team recently won the British Universities (BUCS) title and went on to represent England in the European competition, which they won. Sports Performance student Freddie Clarke played for the GB team that won the World University Rugby Sevens Championships in Brazil this month.
The University has a strong track record of hosting training for teams and individual athletes across a wide range of sports. England, New Zealand and South Africa rugby union teams have trained in Bath, as have the Great Britain rugby league team.
As well as hosting teams ahead of the London 2012 Olympic and Paralympic Games, the University has hosted training camps for a number of top football teams, including Sunderland, Nottingham Forest and Coventry City, and was the training base for New Zealand's netballers ahead of the Glasgow 2014 Commonwealth Games.
The full list of Rugby World Cup 2015 Team Bases is available here.
Photo: Univesity of Bath head rugby coach Aaron James is pictured with Sport & Exercise Science student George Buckney, a University prop and Trendell Scholar who also plays for Bath Academy. (Photo: Sam Farr)