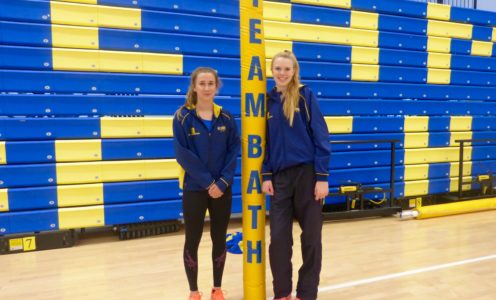 The next generation of Team Bath Netball stars will be proudly wearing the famous Blue and Gold when they compete at the England Netball Age-Group Competitions later this summer.
The Sitec-sponsored franchise has named its U21, U19 and U17 squads for the National Performance League (NPL) tournament, taking place from August 24-27.
Imogen Allison, a King Sporting Scholar at the University of Bath, is in the U21 squad – the age group in which she will represent England at next week's Netball World Youth Cup in Botswana – along with fellow Superleague star Paige Reed.
Shona O'Dywer, Tash Pavelin and Abi Robson, who helped England retain the Netball Europe title in May, are also in a talented 12-strong squad coached by Denise Ellis and Leanne Lewis.
O'Dwyer said: "We're really excited for the summer, especially the tournament in August. It's what we're working towards now, making sure that we are fit and ready for it."
Chemical Engineering student Imogen Spark, who was the Players' Player of the Year for the 2017 U21 NPL season, added: "We're all very excited about the tournament. We've had an exciting season and we are hopeful that it will end in a win."
The U19 squad – coached by Natalie Peperell, head coach of Wales U21s at the World Youth Cup, and Nikki Lloyd – will be looking to build on their improving form during the regular NPL season.
Holly Passmore said: "The whole team has worked together for years, we've been a really tight-bonded squad, so it's good to see it all come together. We've progressed throughout the season and ended up getting very good results."
Team-mate Annabel Staley added: "We've got lots of hard training sessions coming up and a match training day in Exeter featuring all three age groups. It will be good to see where the talent is, which will be exciting, and then it's just building towards the tournament."
The U17 squad, coached by David White and Julie Woodman, will gain valuable experience of competing at NPL level as they continue their netball educations. Both White and Woodman are on the successful Team Bath Apprentice Coach Programme along with Peperell, Lloyd and Lewis.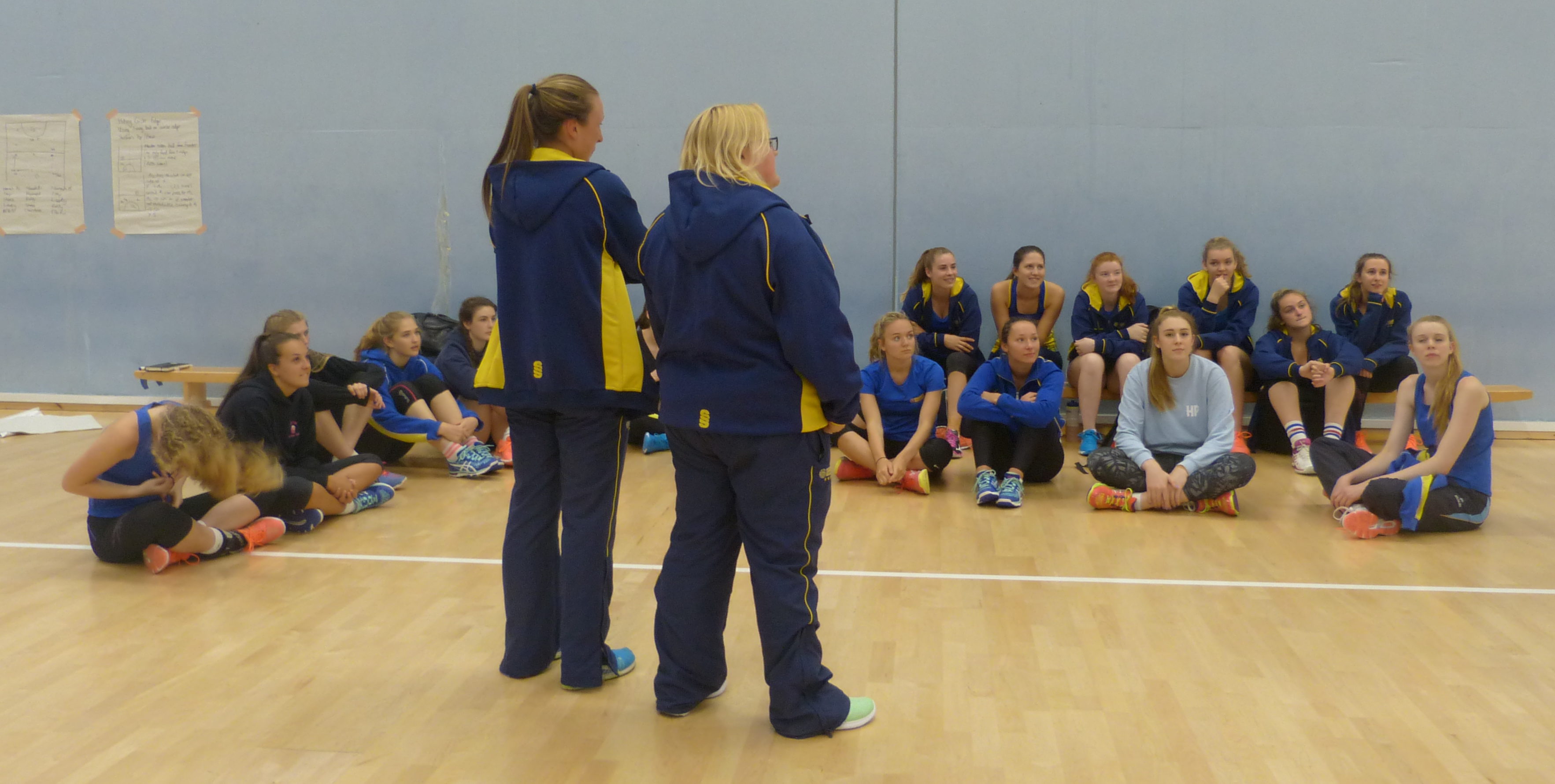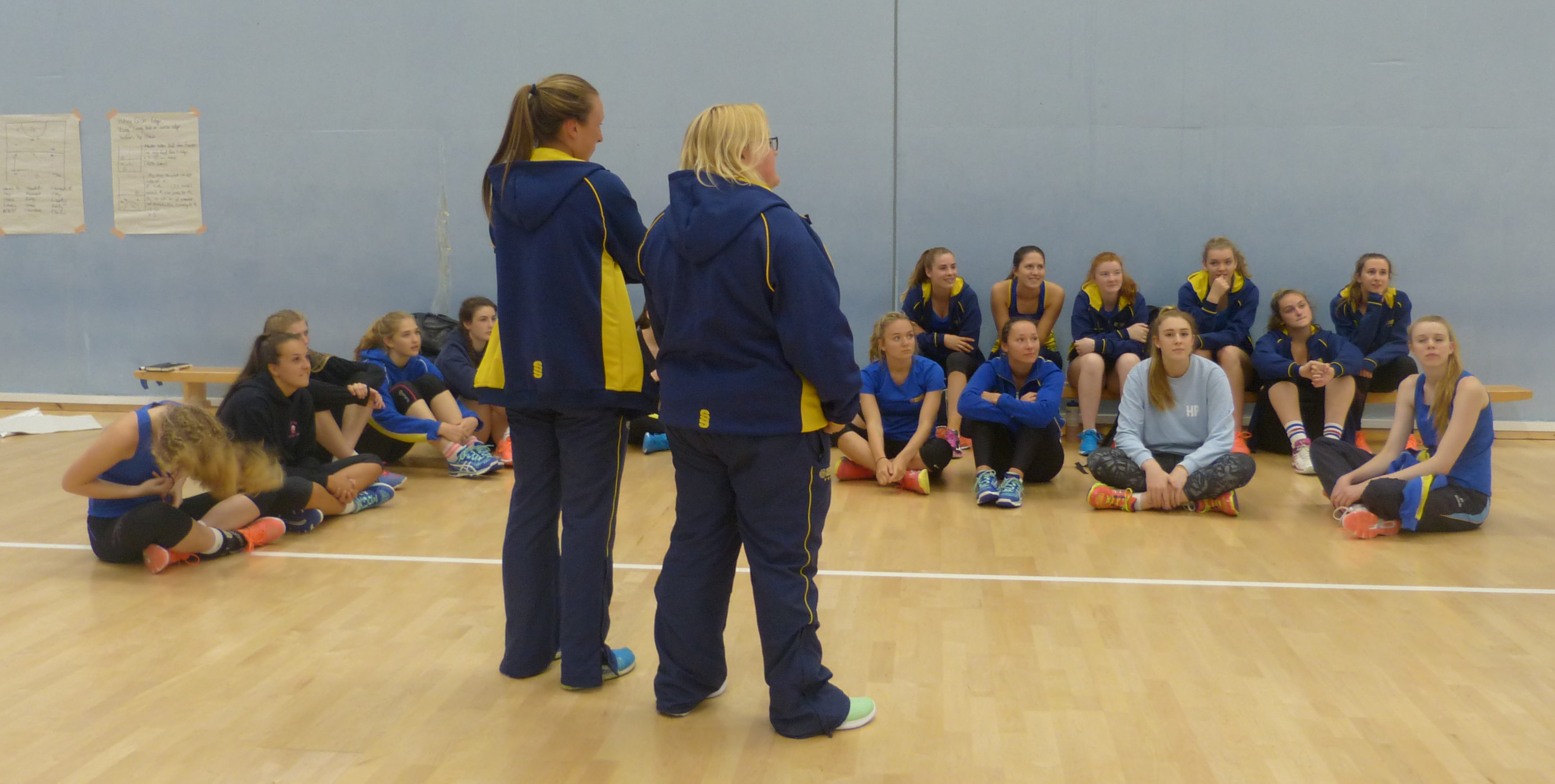 Jess Thirlby, Director of Netball, said: "Congratulations to all those who have been selected and thank you to every athlete, coach and parent for their commitment to Team Bath so far this season and the contribution they have made.
"The players have made many sacrifices in order to be available for selection and we hope they feel well supported within the Blue & Gold family.
"They represent a long line of successful teams that have gone before them and we will look to this talented group to continue that tradition by wearing the colours with pride.
"We look forward to watching them progress during the final few weeks of preparation and supporting the players to be the best version of themselves they can be in August."
Team Bath Netball are sponsored by Sitec, Mogers Drewett are their Education Partners, Centurion Wealth Management are supporting the team's performance analysis capabilities, Surridge are the kit supplier and Skins provide the team with compression wear.
Team Bath Netball squads for England Netball competition
U21: Hannah Blackman, Imogen Allison (TBC post World Youth Cup), Ella Powell-Davies, Imogen Spark, Shona O'Dwyer, Tash Pavelin, Paige Reed, Kirsty Harris, Christina Shaw, Hannah Barnes, Liberty Burnett, Abi Robson. Training partners: Kim Jerwood, Maisie Sharpe. Coaching team: Denise Ellis & Leanne Lewis.
U19: Hannah Passmore, Anna Lebe, Sam Sullivan, Lauren Wood, Elisha New, Holly Passmore, Millie Pearce, Anya Le Monnier, Georgina Ford, Caitlyn Oates, Annabel Staley, Morganne Dunn (subject to fitness), Maddie Durham, Georgia Jenkins. Coaching team: Natalie Peperell & Nikki Lloyd.
U17: Rosie Bartlett, Amber Booth, Libby Rothwell, Annie O'Rourke, Emma Payne, Tallulah Norman, Rachael Fee, Ellie Vohra, Emily Becconsall, Meg Connebeare, Maya Meredith, Olivia Mitchell, Anna Brophy. Training partners: Sophie Daenon, Sophie Ewin, Leah Dooner. Coaching team: David White & Julie Woodman.
Pictured at the top of the page are Annabel Staley and Holly Passmore of the U19 squad.