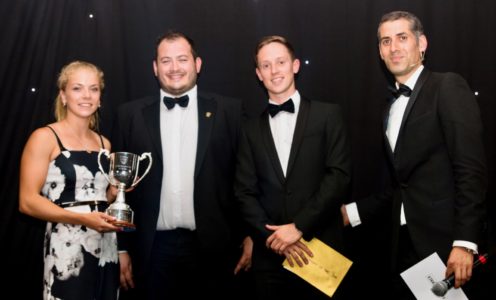 Swimmer Anna Hopkin's outstanding 2018 continued as she was named as BUCS [British Universities & Colleges Sport] Sportswoman of the Year, just a day after graduating from the University of Bath.
MJ Church ambassador Hopkin, who was shortlisted alongside Edinburgh's Eilidh Gibson (canoe slalom) and Nottingham's Maria Tsaptsinos (table tennis), received the honour during Thursday's BUCS Conference and Awards Dinner at the University of the West of England (UWE) in Bristol.
It comes during a year that has seen Hopkin, coached by Mark Skimming, win four medals, including one gold, at the BUCS Nationals and help Team England to women's 4x100m freestyle relay bronze on her Commonwealth Games debut at Gold Coast 2018.
Voted by her peers as the University's Sports Personality of the Year at the 2018 Blues Awards, Hopkin has also been selected to represent Great Britain at next month's European Championships in Glasgow and, during a recent warm-up event in Italy, met The Pope at The Vatican.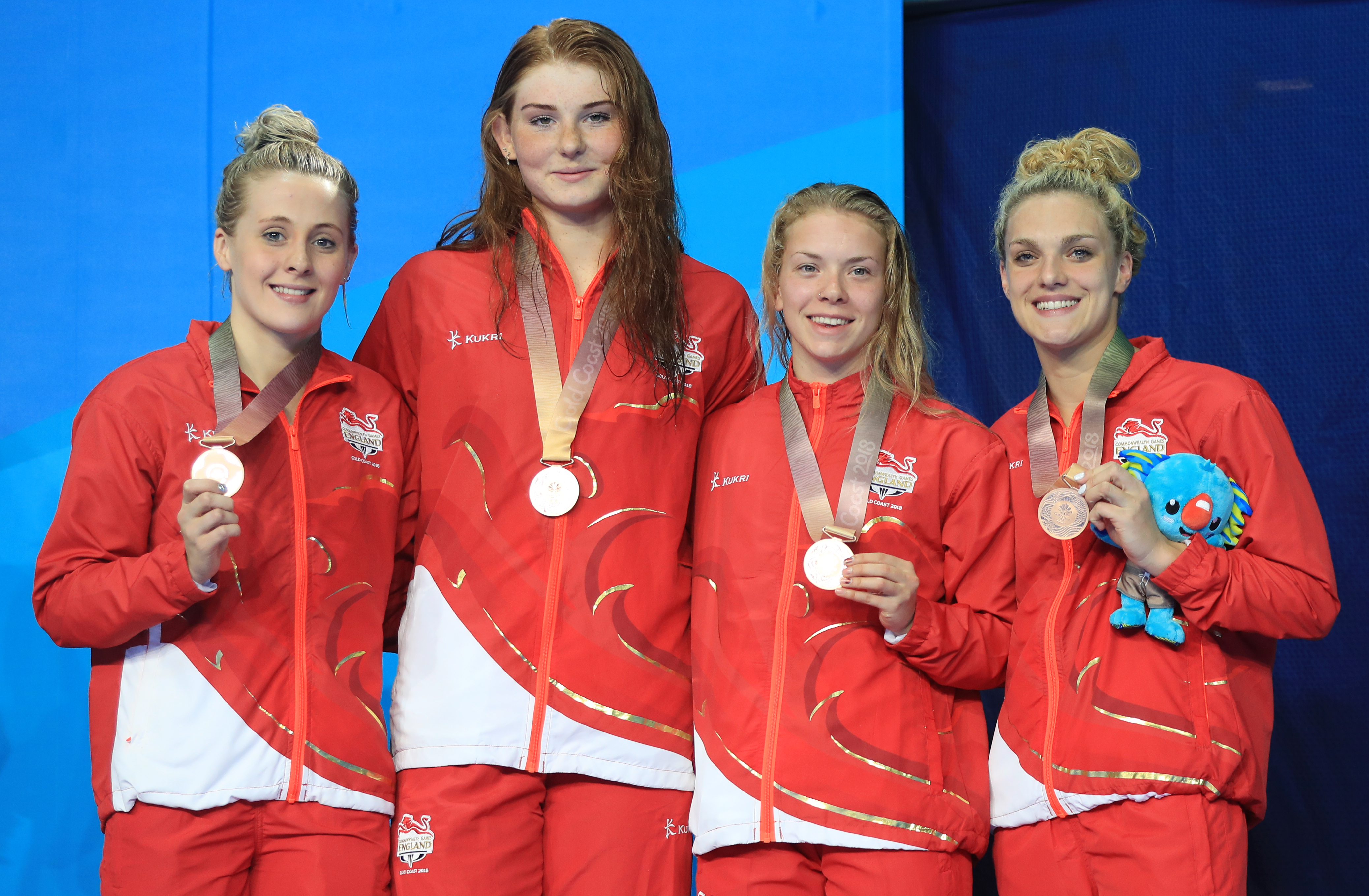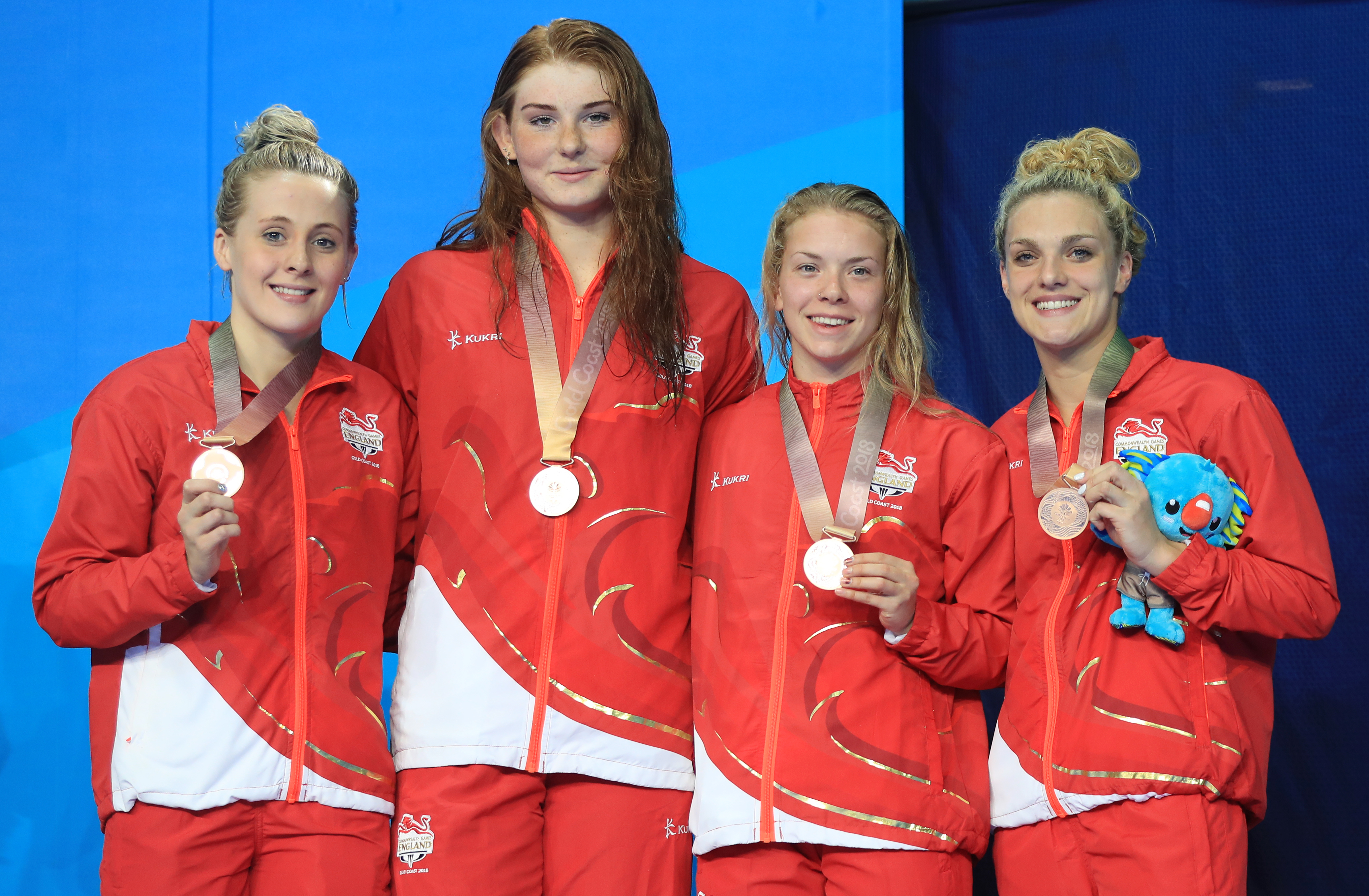 She has also successfully juggled sport with study, with the support of a Thompson Education Trust Scholarship and Team Bath's Dual Career Programme, and graduated with a 2.1 in Sports & Exercise Science, receiving her degree in a ceremony at Bath's Theatre Royal on Wednesday.
"It has all been a bit of a whirlwind to be honest," said Hopkin. "Everything seems to be going my way at the moment and lets hope it continues.
"It feels like I have achieved a lot in a short space of time but I have gradually been improving year on year since I came to Bath.
"Winning the BUCS award the day after graduation is a nice way to finish my time here. I definitely didn't expect to win, especially after seeing what the two other women on the shortlist had achieved, so it was a nice surprise to hear my name."
Hopkin – a 50m freestyle British Champion in 2017 – will continue training in the University's London 2012 Legacy Pool until the end of the month as she finalises her preparations for the Europeans.
After Glasgow, she has just a week at home before flying out to the United States to start a Masters in Kinesiology on a swimming scholarship at the University of Arkansas.
Coach Skimming said: "Anna has had a great year, in and out of the pool. She has worked hard for her success and has achieved everything with a smile on her face.
"I could not be happier for Anna and we wish her every success at the European Championships and beyond."
Click here for more information about the successful student-swimming programme at the University of Bath.