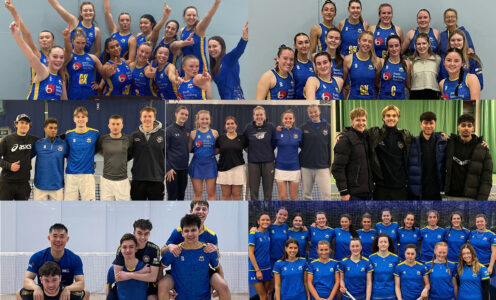 Seven University of Bath student sports teams will be bidding for silverware when they compete in national finals this week at BUCS Big Wednesday in Nottingham.
Bidding for three titles are the Bath Building Society-sponsored University's tennis squad, who are enjoying an outstanding season under the guidance of lead coach Craig Procter. Both the men's and women's 1st teams have qualified for the Championship final, where they will each face Stirling in matches starting at 9am. The men's 2nds also face their Stirling counterparts in the Trophy final.
Some of the players warmed up for the finals by competing at the BUCS Individual Championships over the weekend, where Orla Cooper beat Freya Davies in an all-Bath women's final. There were also bronze medals for Fran Franchi and Harry Lazell.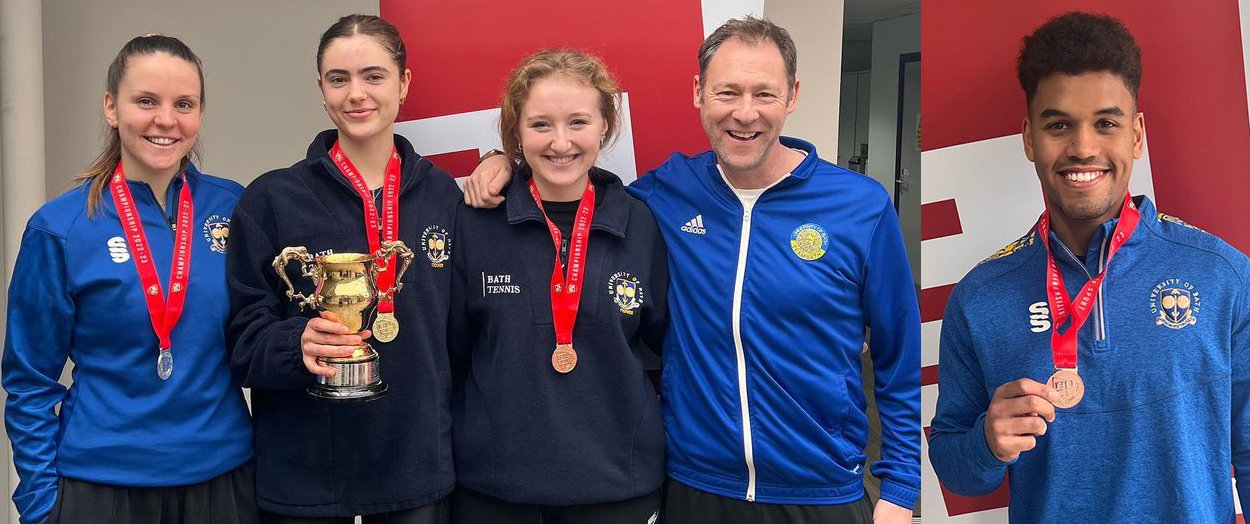 Next in action for Bath on BUCS Big Wednesday are the women's hockey 1sts as they take on Nottingham Trent in the Vase final at 10am, while the first action of the afternoon sees the Bath badminton men's 1sts face old rivals Loughborough for the Championship title.
The focus then switches to the netball courts from 5pm when Bath's 2nds are contesting the Trophy final against Leeds Beckett. That is followed at 7.30pm by the Championship final between Loughborough and a Bath 1sts squad featuring Team Bath Super League players Sophie Kelly, Lily Jones and Jayda Pechova.
BUCS Big Wednesday marks the culmination of the British Universities & Colleges Sport league season, which runs annually from October to March. Championship and Trophy finals will take place across 16 different sports in the space of one day on Wednesday 22nd March.