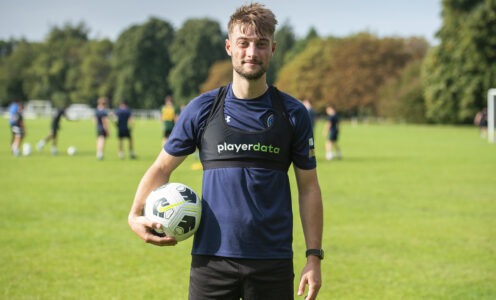 Student sports teams at the University of Bath are taking their match and training analysis to the next level thanks to a new partnership with PlayerData.
Football, hockey and rugby coaches at the University are able to have near instant access to a whole range of performance-enhancing data about their players including total distance run, top speed, number of high-intensity bursts and heatmaps showing their positioning on the pitch.
PlayerData, as Official Sports Data Partner of Team Bath, has supplied the clubs' performance squads with vests featuring the company's EDGE GPS unit which updates to an app in under three minutes, providing an insight into workload, training regime and physical performance.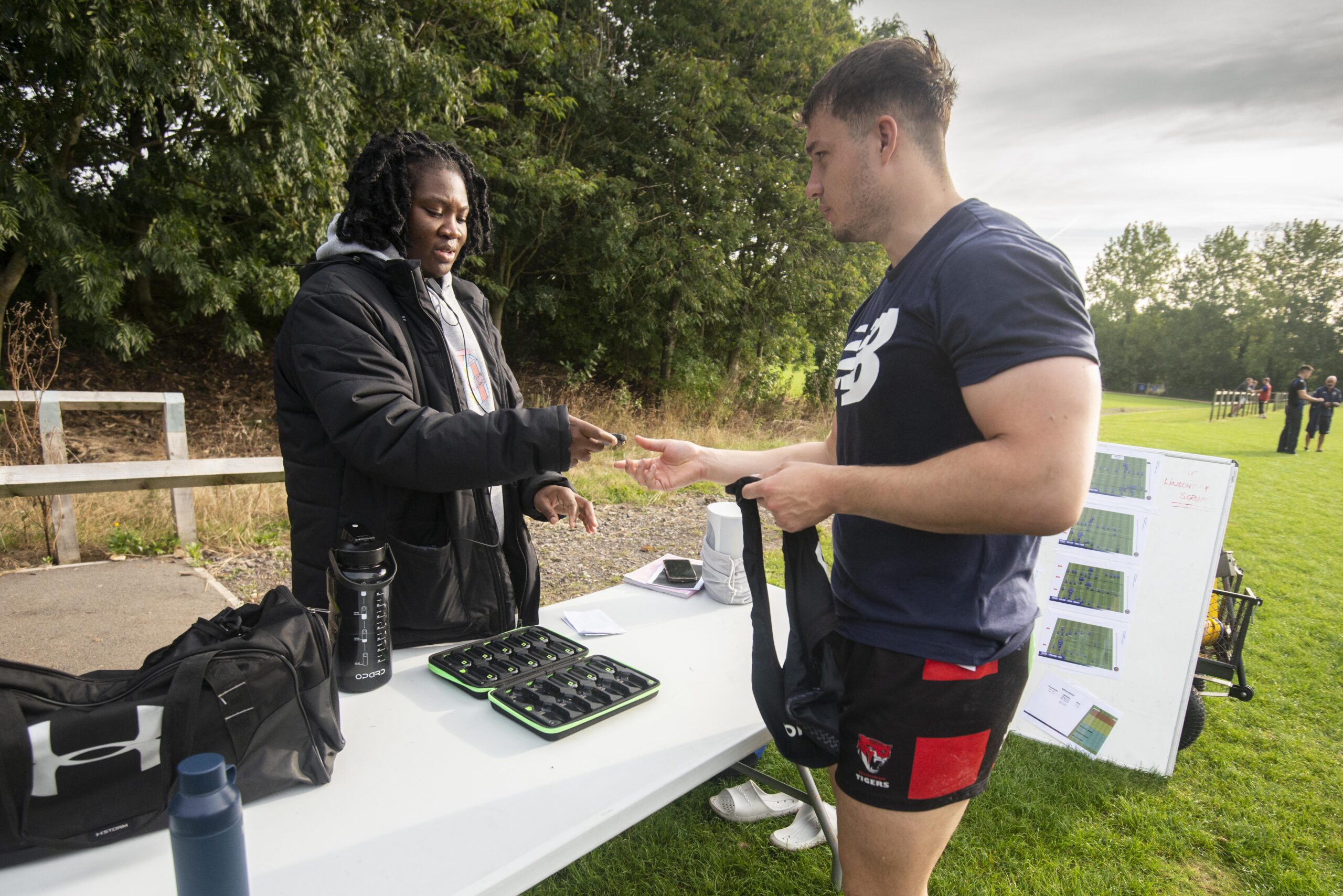 Che Wilson, Head of Football at the University of Bath, is already seeing the benefits. "The GPS units have been really helpful in supporting staff and players alike in multiple areas including workload management, match analysis and development of training sessions.
"It has afforded evidence-based feedback which has allowed us to enhance the competitive environment and given the players a competitive mindset. The ability to monitor intensity and volume of team and individual workloads has massively helped us to assist in maximising team and player performance."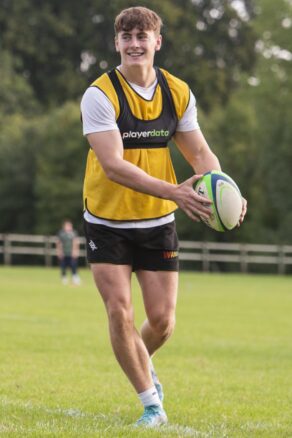 Athletes are also valuing the partnership as Patrick Mcelhinney, part of the Team Bath Hockey Performance Squad, explains. "PlayerData is a must for high-performance athletes who are looking to take their game to the next level. It unlocks a wide variety of information that is easy to access, allowing users to analyse their performance and identify both their strengths and areas for improvement.
"It is simple to use and is incredibly rewarding to see your hard work put into numbers. PlayerData also helps massively by indicating the recovery required after a session/match based on the intensity shown by the data."
Greg Sharp, Deputy Director of Sport at the University of Bath, is pleased to see the wider benefits to students.
"The opportunity for students on industrial placement to lead these projects with our sports is fantastic," he said. "The wider upskilling of our athletes in how data can be used to improve performance will not only benefit their sport but will develop skills they can use after graduating too."
Mark Kirkup, Head of Commercial, is delighted to welcome the University of Bath to the PlayerData community. "At PlayerData, the work we do to make performance data accessible to coaches and athletes of all levels is transforming the sports science industry. Our EDGE GPS tracking and analysis service will allow coaches and players at Team Bath to gain instant access to crucial performance data, whether that be from training sessions or matches."
Visit teambath.com/student to find out more about student sport at the University of Bath and www.playerdata.com for more information about PlayerData.
Pictured top: Team Bath Football captain Joe O'Loughlin in the PlayerData vest.