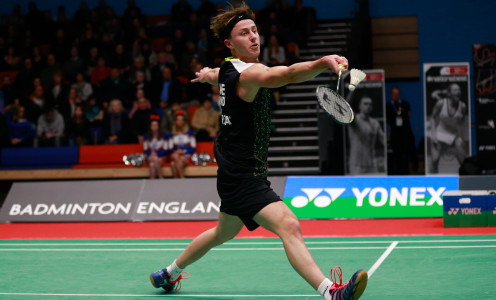 More than 200 student-athletes – and several Olympians – will represent the University of Bath across eight different sports when the BUCS Nationals take place in Sheffield this weekend.
Rio 2016 swimming medallists Jazz Carlin, Siobhan-Marie O'Connor and James Guy, who all train at the University with the British Swimming National Centre Bath, are among those taking part in the major three-day competition.
They, along with fellow Olympian and Chemical Engineering graduate Andrew Willis, will race as guests in the heats of the BUCS Long Course Championships at Ponds Forge.
Among the University students taking part in the swimming meet are MJ Church sporting ambassador Jay Lelliott and fellow sporting scholars Tom Derbyshire, Tom Sinclair, Shauntelle Austin, Thomas Tsiopanis and Emily Siebrecht.
Fresh from their top-three finishes at the British Indoor Team Trials, Cameron Chalmers and Pippa Rogan are among a strong University of Bath competing in the athletics.
The Blue and Gold will also be well represented in judo and karate, while defending men's singles champion Alex Lane (pictured) is part of a big University entry for the badminton.
Climbing, fencing and trampoline are the other sports where the University of Bath will be taking on students from across the country.
The BUCS Nationals are run by British Universities & Colleges Sport. The student sporting season will conclude with BUCS Big Wednesday, this year taking place at the University of Bath Sports Training Village on Wednesday, March 22.