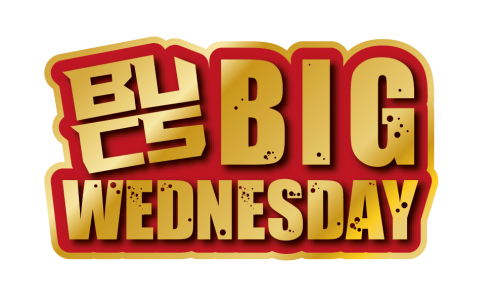 The University of Bath will play host to hundreds of the best student-athletes from across the country after being announced as the venue for BUCS Big Wednesday 2017.
The prestigious event will be staged during the University's 50th-anniversary year and feature more than 40 finals across 15 sports – all taking place at the £30million Sports Training Village and Founders Sports Hall in one action-packed day.
BUCS Big Wednesday marks the culmination of the British Universities & Colleges Sport league season, which runs annually from October to March.
Each week, the 170-plus BUCS member institutions enter more than 5,000 teams into 26 sports. This means that some 80,000 students – including 1,000 from the University of Bath – are actively engaged in BUCS competitions every week.
Stephen Baddeley, Director of Sport at the University of Bath, said: "We are excited to be hosting BUCS Big Wednesday in 2017. We value sport very highly here at the University of Bath and our fantastic facilities, which host a wide variety of sports in a compact area, are ideal for such a prestigious event.
"We look forward to welcoming the country's top student-athletes to the Sports Training Village, we are sure they will enjoy competing in such inspirational surroundings."
Holly Clemens, University of Bath Students' Union Sport Officer 2015-16, added: "It is fantastic news that the University of Bath will be the hosts of the 2017 BUCS Big Wednesday.
"Having been consistently ranked in the top five within the BUCS competition, it is with great pleasure that we welcome the best of student sport to the Sports Training Village and to our campus.
"It will be a great opportunity for the entirety of the student body to get behind and support their teams in one the most prestigious sporting events in the student calendar."
Jordan Kenny, University of Bath Students' Union President, said: "The chance for our campus to host world-class student sport, alongside opportunities in volunteering, for spectators and the wider community of Bath to celebrate what is best about sport in Higher Education is truly fantastic, and one that the Students' Union is incredibly excited to ensure enables Bath to host one of the best BUCS Big Wednesdays ever."
The University of Bath is no stranger to hosting major sporting events having previously staged the European Youth Olympics (1995), The British Transplant Games (2006, 2010), UK School Games (2008), British Colleges Sports Finals (2011-2015), Wesport School Games (2012-2015), Special Olympics GB Summer Games (2013) and, most recently, the Modern Pentathlon European Championships in the summer of 2015.
BUCS Big Wednesday will take place in March 2017. Read more about the event and BUCS here.