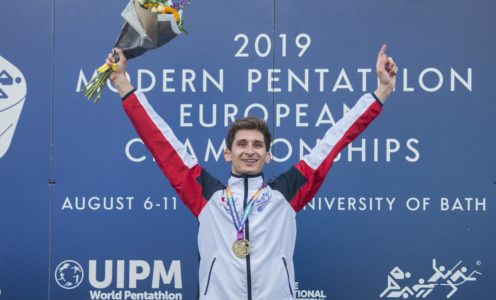 Former World and European Modern Pentathlon Champion Jamie Cooke, who has trained at the University of Bath with Pentathlon GB for the past 14 years, has announced his retirement from competition.
The history-making pentathlete has taken up a new role as Head Coach of the Greece national pentathlon squad, which is based at the Olympic Stadium which hosted the Athens 2004 Games.
Cooke became the first male Pentathlon GB athlete to win a World title in 25 years when he produced an incredible sprint finish to claim gold in the most thrilling fashion in 2018, beating France's Valentin Prades by four-hundredths of a second.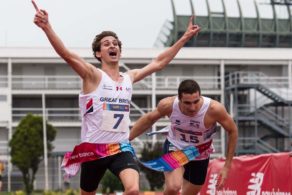 He added the European title the following year with a dominant performance on home soil at the University of Bath, his training base since 2008. A double Olympian with Team GB at Rio 2016 and Tokyo 2020, the Cheltenham native was also the first British man to win World Cup Final gold back in 2016.
"It was a difficult decision to move away from Pentathlon GB," said Cooke. "I've been on the national programme at Bath for the past 14 years and I've had fantastic support during my time there from coaches, support staff, fellow athletes, family and friends, I owe so much of my success to them.
"I would like to have finished on a slightly more positive note at the Tokyo Olympics but I had a moment of reflection after the race and felt I had put that chapter to bed. Not many people get to look back on their career and say they were World and European Champion, a World number one and World Cup Final winner."
Click here to read the full story on the Pentathlon GB website.