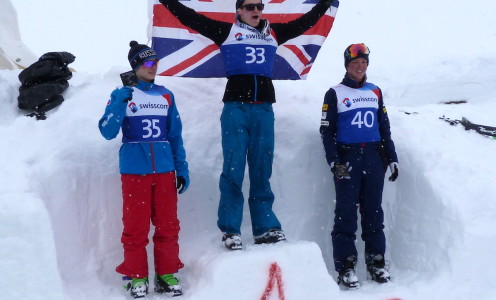 University of Bath student Lloyd Wallace made history on Sunday as the freestyle skier soared to Great Britain's first-ever Europa Cup Aerials gold medal.
It was also a first podium finish for the 20-year-old Sports Performance student from Shaftesbury, who saw off a world-class field to triumph in Airolo, Switzerland.
Wallace nailed two triple twisting double somersaults, scoring a lifetime best of 96.58 for full double-full and 93.41 for double-full full.
"It's the best feeling in the world," he said. "I made a small mistake on the first day and was ninth but I knew I had it in me and everything went perfectly."
Wallace will be looking for more success this week when he competes in two more Europa Cup competitions before heading to the World Junior Championships in Valmalenco, Italy.