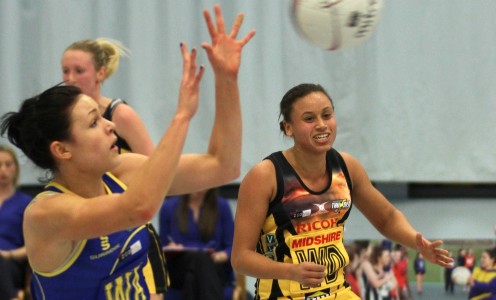 Team Bath closed the gap at the top of the ZEO Netball Superleague with an impressive 55-51 win at second placed Manchester Thunder last night (Monday).
The result keeps alive hopes that Team Bath could secure a top-two finish at the end of the regular season, and with it home advantage in the semi-finals.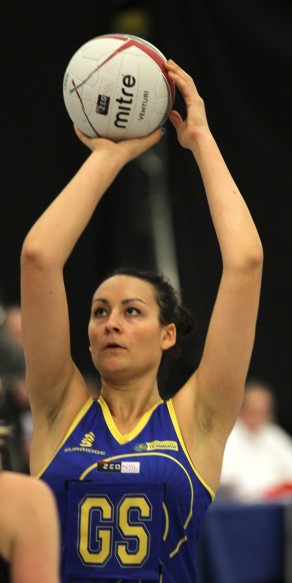 Last night's win puts Team Bath just two points behind Thunder in third with four Superleague fixtures remaining, starting with the key game at home to fourth placed Hertfordshire Mavericks at the Sports Training Village on Friday (28 March).
Team Bath led from the start of the game in Manchester, which was played out in front of the Sky Sports' cameras. They made the decisive break in the second quarter, going into half-time with a seven-goal advantage.
But the 2012 Superleague champions came back hard in quarter three to cut the deficit to just two goals at 42-40.
With Serena Guthrie and Mia Ritchie both in fine form in midcourt and Pamela Cookey and Rosie Allison combining well in the shooting circle, Team Bath held firm to seal an important victory and reverse the defeat they suffered to Thunder at the Sports Training Village last month.
Head coach Jess Thirlby said: "I'm really proud with our performance. We started much better and we led for the whole 60 minutes against a top team.
"Although they came back at us, we never quite let them come level with us,' she added. "We played well as a team. We have to have a contribution from everybody out there and we did that.
"Every game is important in the run-in now, starting with Mavericks at home on Friday night."
Team captain Serena Guthrie added: "I was a really proud of the team. We played the game the way we wanted to play it and we're really up for the game against Mavericks on Friday night."
Doors open on Friday night at 6.30pm and pre-match entertainment starts at 7pm.
Carter Jonas are Team Bath Netball's property partner, Surridge are the Team Bath kit supplier and Skins provide the team with compression wear.
Team Bath starting seven: GS Rosie Allison, GA Pamela Cookey, WA Amanda Trounce, C Serena Guthrie, WD Mia Ritchie, GD Billy Pritchard GK Sarah Penny
Bench: Sophie Masterson, Jenna Murie, Yasmin Parsons, Jazz Scott
Quarter scores (Manchester Thunder first):
Q1: 14-16,  Q2: 12-17 (26-33) Q3: 14-9 (40-42), Q4: 11-13 (51-55)
Tickets for the remaining 2014 matches are available now. For a full list of fixtures and for ticket information please go to http://www.teambath.com/sport/netball/fixtures-results/
You can also follow Team Bath on Twitter at twitter.com/teambath or facebook.com/teambath
You can follow Team Bath netball at twitter.com/TeamBathNetball
For further information please contact the Team Bath press office at Matchtight Ltd on 01225 383518 by email at press@matchtight.co.uk