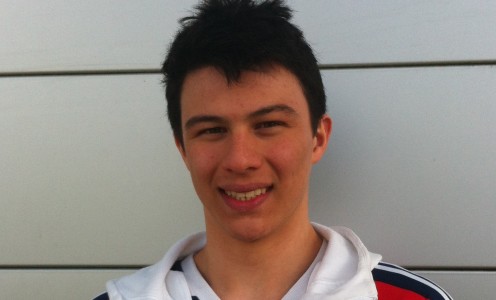 Two University of Bath students and promising pentathletes produced strong performances to secure podium places at the Milan Kadlec Memorial junior international competition in Prague at the weekend.
Nineteen-year-old Jo Muir won gold in the women's event, while Joe Choong, aged 18, took silver in the men's competition.
Muir, who is originally from Dumfries and studies Sports Performance at the University of Bath, achieved personal bests in the swimming and fencing, and won the ride en route to taking the title. She finished 28 seconds clear of France's Marie Oteiza in second.
Choong, originally from Orpington and now studying Mathematics at the University of Bath, was second in the fencing and set the fastest swim time in the men's competition. He finished 17 seconds behind Kirill Kasyanik of Belarus in a 42-strong field to take second overall.
Britain's Alice Fitton, originally from Atherton in Greater Manchester and now living in Bath, also performed well to finish sixth among the 34 competitors. She set the fastest swim time of the day and produced the second best ride.
Pentathlon GB is the national governing body for the Olympic sport of modern pentathlon and has its National Training Centre at the University of Bath.