Influential England defender Eboni Beckford-Chambers is returning to Team Bath Netball for the 2016 Vitality Netball Superleague season.
The 27-year-old, who played a starring role as England won bronze at the recent Netball World Cup, helped the Blue and Gold secure four Superleague titles during her previous five-year spell with the franchise.
She is now coming back to the place she considers a "second home" after a successful stint in the ANZ Championship in Australia.
"I am extremely excited to be rejoining Team Bath Netball for the 2016 Vitality Netball Superleague season," said Beckford-Chambers.
"Having spent the last four years playing in the ANZ Netball Championship, it is wonderful to be returning to my 'second home' at what is an exciting time for the franchise.
"I am really looking forward to playing under the coaching team of Anna Stembridge and Jess Thirlby, having had the pleasure of working with them both at Team Bath and as an England U21 international in the lead up to the World Youth Championships in 2009.
"I know they have worked really hard to put together a very talented roster and I am hoping to contribute as much as I can to help ensure that 2016 will be Team Bath's year."
Beckford-Chambers joined Team Bath in 2006 and was part of the Superleague-winning squad that year, as well as 2007, 2009 and 2010.
She left after the 2011 Netball World Cup to join Australian club West Coast Fever, based in Perth, and play under legendary coach Norma Plummer.
After twice being named as Fever's Most Valuable Player, Beckford-Chambers moved to the Adelaide Thunderbirds for the 2015 season.
Beckford-Chambers played for England at under-17 and under-19 level before being named as under-21 captain in 2009. By that point she had already made her senior Red Rose debut, against Malawi in 2007.
After helping England to bronze medals at both the Delhi 2010 Commonwealth Games and 2011 Netball World Cup, Beckford-Chambers was named as Player of the Series as England recorded a historic 3-0 series whitewash against Australia in 2013.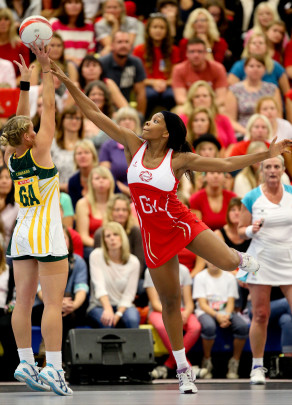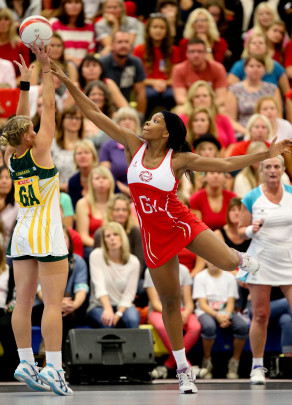 Stembridge, who was Head Coach of England during that series, said: "I am absolutely delighted that Eboni will be returning to Team Bath this year.
"This is a significant signing for us. She is a world-class defender who displays strong leadership skills both on and off the court and I am very excited to work closely with her again."
Thirlby, Director of Netball at Team Bath, added: "We welcome Eboni back with open arms to Team Bath. She was and still is a favourite with both the fans and the team, and has always been respected as a very influential player both on and off the court.
"She spent a significant time with us prior to her time playing in the ANZ and therefore we are confident of her ability to instill the 'Team Bath way' in those around her.
"Senior players will be excited by her return and welcome her professionalism and leadership abilities, while younger athletes will no doubt be inspired by her.
"Anna and I were fortunate enough to work with Eboni both at Team Bath and England U21s and we look forward to reuniting in the Blue and Gold."
Team Bath have already confirmed the arrival of Wales goal-shooter Chelsea Lewis for the 2016 season and are set to announce the signing of further exciting Netball World Cup stars in the coming days.
Fans will have a first chance to see the new players wear the famous Blue and Gold during a triangular tournament being staged at the University of Bath on Saturday, November 14.
Surrey Storm and Hertfordshire Mavericks, the winners and runners-up respectively in last season's Superleague final, are also taking part in the first top-class netball competition since the World Cup.
Three games will be played on the day and tickets are now on sale priced £10 for adults, £7 concessions and £28 for a family ticket.
Anyone who buys a season ticket for Team Bath's 2016 Vitality Netball Superleague campaign – priced £50 for adults and £35 concessions – before October 23 will receive a half-price discount code for tri-tournament tickets.
Tickets are also now on sale for Team Bath's opening Superleague fixture against Surrey Storm. It is taking place on January 30 at the NEC in Birmingham as part of Super Saturday, in which all eight Superleague franchises play their first match on the same day.
To purchase tickets, visit www.teambath.com/events/ticketline/