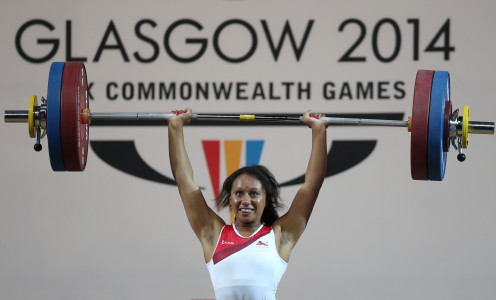 Commonwealth champion Zoe Smith and University of Bath student Sonny Webster have been named in a nine-strong British Weight Lifting team for next month's IWF World Championships in the United States.
Smith, who won under-58kg gold at Glasgow 2014 and also competed at the London 2012 Olympic Games, does some of her training at the Sports Training Village.
"It's the first time in nearly 30 years the Championships have taken place in the USA so I'm really excited to be taking part," she said.
"My focus, first and foremost, will be on giving my all and improving my PBs – if I manage do that then I'm really optimistic about my chances of success."
Webster, who also represented England at the Commonwealth Games last summer, is a Sports Performance student.
Joining Smith and Webster in the squad are Jack Oliver, Gareth Evans, Emily Godley, Rebekah Tiler, Sarah Davies and Mercy Brown.
The IWF World Championships will take place in Houston, Texas from November 20-28.