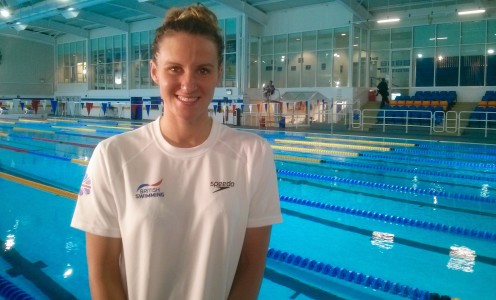 Jazz Carlin won two of nine medals for British swimmers at the FINA/airweave Swimming World Cup 2015 in Doha.
The National Performance Centre Bath swimmer, coached by Dave McNulty and Graeme Antwhistle at the Sports Training Village, took 800m freestyle silver on Monday in 8:27.25.
Gold went to New Zealand's Lauren Boyle and Germany's Sarah Kohler took bronze.
Carlin then returned to the Hamad Aquatic Centre podium on the second evening to accept her 400m freestyle silver. She clocked 4:07.42, with gold again going to Boyle and France's Coralie Balmy winning bronze.
McNulty, who is working with the British swimmers in Qatar, has been confirmed as part of the British Swimming coaching pool for the Rio 2016 Olympic Games.